HTC says its rough patch is not "so serious", while it might get slapped with a sales ban in Germany
15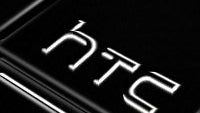 The CFO of HTC Winston Yung explained today that despite the lowered forecast for the fourth quarter, HTC is "
not another Nokia
" and still doing pretty well, expecting to ship 45 million phones next year in its most conservative estimates, compared to 25 million this year, and that's a gigantic jump.
He said "
I don't think it's so serious
", but jittery investors already sent the stock down more than 30% after it issued the lower guidance for Q4, blamed on the tough sell against Apple's and Samsung's flagships. To add insult to injury,
its lawsuit against Apple was dismissed
after it tried to acquire S3 Graphics for its patents for $300 million. Now
HTC is trying to wiggle out of the deal
, which shouldn't be so hard.
Another piece of patent-related bad news came from Germany, where
IPCom was suing HTC
, among others, for some mobile network patents since the dawn of mobile. HTC thinks it is unlikely to win the appeal on this one, withdrew its papers from the lawsuit, and might be facing injunction on some products in Germany for the important holiday season, if there isn't some cash outlay to buy licenses. The company's defense is that this is old tech that is no longer used in its phones, but since the courts deem the patents valid, the battle will continue on that front as well.
HTC doesn't seem too worried by this string of bad news, and Mr Yang said new LTE devices are coming our way in the States in 2012, one of which might be the
leaked HTC Ville
, as well as new "worldwide flagships" in which the company is confident for next year.
source:
Reuters