HTC reminds us that it has a new phone to announce this month (likely the Desire 10 Pro)
6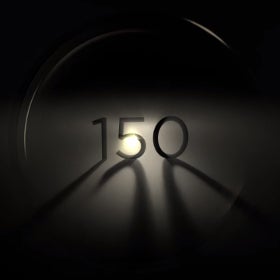 With all the new smartphones announced at IFA 2016 in the last several days, and the ones that are about to be introduced this week (the
iPhone 7
series and the
LG V20
), HTC doesn't want us to forget that it's got a new handset of its own to unveil later this month. Or, should we say,
yet another
new handset, because the company already announced a phone this September: the rather modest
One A9s
.
Following
this video teaser
, which briefly features a device clearly resembling the rumored
Desire 10 Pro
, HTC today released another video - a more cryptic one. The new video shows what seems to be the rear camera of the Desire 10 Pro, but, of course, we can't be sure of that. Moreover, we've no idea what "150" could mean.
Rumors have it that the HTC Desire 10 Pro is a high-end smartphone that's powered by a Snapdragon 820 processor and sports a 5.1-inch Quad HD (1440 x 2560 pixels) display. The handset is also expected to have a fingerprint scanner on the back, 4 GB of RAM, and 32 GB of storage space. As for its cameras, these should be a 5 MP front-facing one, and a 12 MP rear one.
HTC already has a web page for its upcoming launch event, though there's not much to discover there right now (besides the two teaser videos that are already online). In addition to the Desire 10 Pro, we might also see a
Desire 10 Lifestyle
. All will be revealed in two weeks from now, on September 20.