HTC patents dual-screen slider; don't hold your breath for a launch
10
Taiwan based handset manufacturer HTC has received a patent for a handset with a side-sliding screen. Instead of a side-sliding QWERTY, the device would allow a side-sliding second screen to slide out and fit into place with the front screen to
form one unified display
. But don't expect to see this in stores soon. Considering the type of financial condition that HTC is currently in, now is not the time to produce something a little bit out of the mainstream in terms of form factor.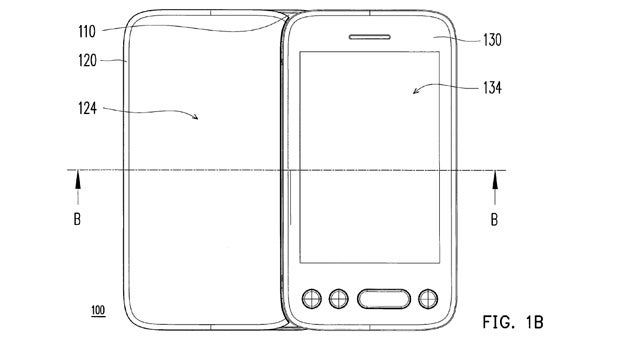 HTC patents a dual-screen slider
Dual-screen handsets have been tried before. Verizon sold the
LG Voyager
in late 2007 as a featurephone replacement to the OG
Apple iPhone
, which was then an exclusive for AT&T. The device had a 2.81 inch resistive touchscreen on the outside, while flipping open the clamshell body revealed a non-touch 2.81 inch screen and a physical QWERTY keyboard inside. And of course, there was the
Kyocera Echo
which was launched in 2011. With two 3.5 inch screens available, combining them made up a
4.7 inch display
which seemed pretty large in 2011, but not today. Part of the problem was with the device's thickness, as you can imagine, and finding developers to write apps that could take advantage of a second screen. Unlike HTC's patented side-slider, the second screen on the Echo clicked into place when the device was opened.
HTC seems to be on the right path with the
HTC One
which has a fabulous design. The last thing the company needs to be worried about now is selling the public on a new dual-screen concoction.
source:
USPTO
via
Engadget