HTC may be testing Firefox OS on some of its phones
15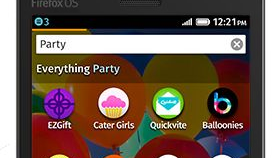 Firefox OS isn't exactly thehottest smartphone platform around, but Mozilla is definitely committed tomaking it a thing of the future. With that in mind, perhaps we shouldn't be surprisedto hear that, apparently, HTC developers are working to port Firefox OS to some (unnamed) HTCdevices. According to @upleaks, it's not clear if this is done just for testingpurposes, or if it's "a step to production."


Last year, HTC started makingcheap MediaTek-based Android handsets, in an effort do diversify its line-up.So the company could certainly also try and see how things go with someFirefox smartphones (or at least one).
Right now, there aren't too manymanufacturers who are making Firefox OS smartphones, though LG, ZTE, Huawei andAlcatel / TCL are notable among them. Most Firefox handsets are low-end, cheapdevices targeted at first time smartphone users in emerging markets. The onlyFirefox smartphone that's truly notable is the LG-made Fx0, which is availableonly in Japan.

Should HTC invest time and resources in Firefox OS? Feel free to share your thoughts in the comments!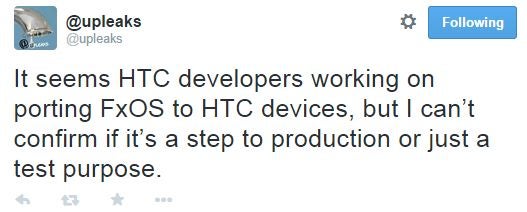 source: @upleaks