HTC looking to get into the mobile operating system market?
9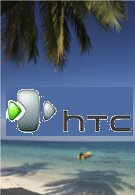 The sleeping giant within HTC that has slowly been developing over the course of the last few years may soon wake up and rise from its restless slumber. With each device they release into the market, HTC's presence and brand recognition continually rises on a global scale which may ultimately lead them to some new ventures that will propel them further in the market. Bloomberg recently had a phone interview with Cheng Hui-ming, chief financial officer of HTC, where he revealed that the company might be contemplating in moving into the mobile operating system space on their own. He said on a phone interview that, "We continue to assess, but that requires a few conditions to justify."
With news surrounding the possibility of the Taiwan based company
buying up Palm
, there might be more justification on their part if they intend on diving head first into the mobile OS market. Before any rushed decisions are made, there are "multiple factors" that are required to be meticulously considered before any move on their part. If they were to do it solely on their own right now, there would be a lot of resources that they would need to allocate – at the same time, their own operating system would enable them to reduce their reliance on others.
As we know already, HTC has crafted the most compelling Windows Mobile and Android smartphones to date – plus, they've unveiled their entry-level Smart handset that's based on Qualcomm's BREW platform. Now that they're on board with Windows Phone 7 as well, we will see what route HTC plans on traversing if they are to invest time and money into their own platform. If there's any indication, it looks like HTC could've been building up to this point as they continue to become a polarizing figure amongst the fierce competition in the mobile space.
source:
Bloomberg