HTC also in the mix of buying Palm?
This article contains unofficial information.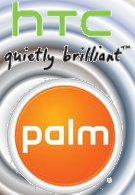 The courtship for Palm's existence is now possibly being looked at intently by one of the world's most fastest growing smartphone company. HTC might not have had the brand recognition they desperately were looking for a decade ago, but during the last few years, they've managed to propel their notoriety in the mobile space thanks to their ingenious and innovative mobile products that continues to enthrall consumers. Although
Lenovo's
name was recently tied to having interest in buying the ailing smartphone company in Palm, HTC is now speculated to be part of that after their responses to the rumors were accompanied with "market speculation" and stern "no comments." Their simple responses might point to them being actually interested in buying the struggling company – especially if they are to do battle in court against Apple. They're in the process of getting things started in the court system, but having Palm's patent portfolio can surely aid them in their quest. Even though HTC may have sided with Android and Windows Phone 7, it's still up in the air as to what can ultimately be done with Palm's very own built from scratch webOS platform – which of course is struggling to find a decent niche in the overall smartphone market. Nonetheless, there seems to be no shortage in the amount of suitors vying for a piece of Palm – we'll see if they actually will live it out and resist the temptation.
via
PreCentral