HTC explains how your smartphone can cure AIDS and cancer
16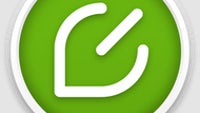 Meet Power To Give – a new HTC initiative, similar to
Samsung's Power Sleep
, which uses your smartphone's processing power while you are fast asleep to make the world better. Wait, what? Yes, the HTC Power To Give initiative will connect a plethora of smartphones together and dedicate a portion of their processing power to process data and solve scientific problems. According to the Taiwanese manufacturer, if roughly 1 million smartphones connect in a grid and work together, they could create a petaflop of computing power. How much is a petaflop, you may ask? Well, pretty much on par with the thirtieth supercomputer in the world.
In order to take part in the HTC initiative, you simply have to download the Power To Give app. You can choose to dedicate your computing power to various medical, environmental, and scientific projects, such as SETI@home, Einstein@home, Yoyo@home, Similarity Matrix Proteins (SIMAP), PrimeGrid, etc. The app will only run when your smartphone is being charged and connected to a Wi-Fi network. Who knows, maybe you and your smartphone will be the ones to find a cure for AIDS, cancer, or Alzheimer's disease?
You can view an HTC infographic about the Power To Give project in the gallery below.
Download: HTC Power To Give (
Android
)