Your phone can help fight cancer while you sleep
13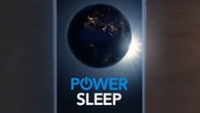 With all of the amazing apps available to install on your smartphone, there actually is an app that can help researchers find a cure for cancer. No, this is not some mystical app that uses the power of positive thinking. In fact, the app is the result of a collaboration between Samsung Austria and the University of Vienna, and doubles as an alarm clock.
Titled Samsung Power Sleep, the app, available only for Android phones, knows that you are done with your handset for the day once the alarm is set. From that moment until the alarm goes off, you are lending your phone to help process data from the Similarity Matrix of Proteins (SIMAP). The latter is "a database that computes similarities between different protein sequences." Knowing this information can help design a therapy for cancer that might actually work. The problem is that this requires a large amount of computing power, and while there currently are global networks working on solving this problem, adding the combined computing power of smartphones would be another step in the right direction.
The app will connect you to the grid only if your phone is fully charged and connected to a Wi-Fi network, so you won't be using up your precious data allowance. And who knows, it could be your phone that helps discover that elusive cure for cancer. The problem in finding people willing to lend their phones to this effort is that in light of the recent NSA spying "scandal," not too many people are willing to give up the computing power of their phone while they sleep, fearful of personal information that the researches might "accidentally" find.
source:
Quartz
via
textually.org