HTC executive: Apple copied HTC, not vice-versa
88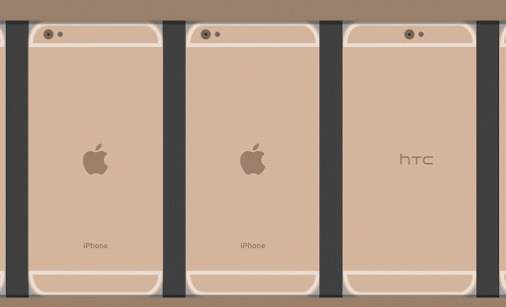 All in good fun
This Tuesday, HTC announced its brand-new flagship smartphone – the
One A9
. Packed with a more modest hardware, the handset focuses on aesthetics and snappy software experience above hard-hitting specs or features. And let's just say that the new design looks very, very familiar – it has already drawn a lot of criticism that HTC has copied the
iPhone 6
, both from media and users.
Well, a report from Chinese media Want China Times says that president of HTC North Asia Jack Tong has refuted said accusations, pointing out that HTC was the first to do the all metal design with plastic strips on the back of the handset — with the
HTC One M7
. In his words, it is Apple that copied the idea with the infamous antenna stripes on the back of the iPhone 6. The HTC One A9 is, apparently, just an evolution of HTC's design language.
Fair enough, HTC. Though, we do remember that at the A9 was pointed as
a good alternative to Apple's iPhones
by another one of your executives.
The One A9 strikes a balance between premium design, specs, and price, with an octa-core Snapdragon 617 processor, a 13 MP rear camera, 2 GB or 3 GB of RAM, 16 GB / 32 GB of storage space, and microSD card support. All of this priced at $400 in the US might just get some buyers to veer towards HTC this holiday season.
Thanks for the tip, Luca
Recommended Stories