HTC designer shows concept video of a button-less HTC Ocean smartphone
11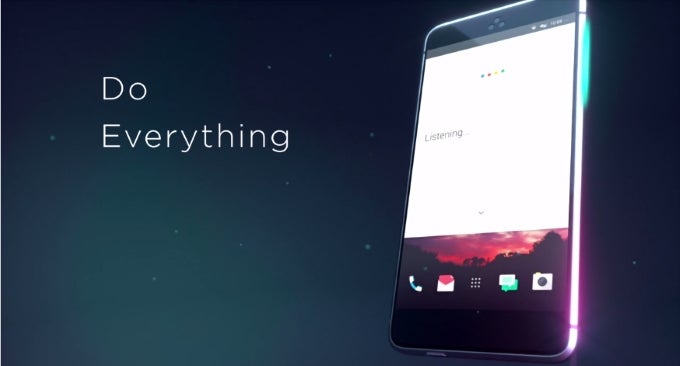 UPDATE:
It looks like Danelle has locked up his online portfolio and the video can't be seen there. Head to the article's end to watch a copy of the video.
HTC product designer Danelle Vermeulen offered an interesting glimpse at how things within the smartphone maker's house usually happen. Within two days, the design team created a concept video presenting the HTC Ocean – a handset with two cameras and a standout feature. On his website, Vermeleuen says the concept is
"a great example of a typical project within HTC"
– in this case,
"an answer to a call to pitch to a conceptual idea for CEO buy-in".
The HTC Ocean's frame is touch-sensitive, letting designers add contextual controls that occupy very little screen space and lead towards a clean, streamlined user interface. The feature is called Sense Touch and it gives us an idea of the kind of technology HTC might be toying with for its next high-end smartphones. For example, swiping the right edge calls Google's voice assistant, while swiping the same spot inside the Music app changes the volume. Likewise, the user is able to control the camera while within the photography app.
The smartphone itself has an understated appearance that combines the features of the HTC 10 with those of the yet to be announced (and also HTC-made) Google Pixel smartphone. There is no branding, and the device is devoid of buttons – which might be part of the Sense Touch concept.
For now, though, the HTC Ocean is merely a sleek concept smartphone rather than something that's guaranteed to manifest in the coming months.