HTC considering mobile OS purchase
37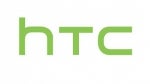 HTC is already one of the most prolific mobile manufacturers with many devices available running both the Android and Windows Phone OS, but it seems that the company may want to take a cue from Samsung and have an in house OS to work with. The Next Web has reported that HTC co-founder and chairperson Cher Wang has confirmed that the company has been considering purchasing a mobile OS.
Wang said that the company has considered purchasing a mobile OS, but will not go lightly into any action. She added that the company understands that its strengths are more in understanding an OS and differentiating on the "second or third layer" of an OS, but not particularly in building the platform itself from the ground up.
Unfortunately for HTC, the only well-known mobile OS that may be available is WebOS. But, regardless of the quality of WebOS, that platform is a marketing nightmare right now after being mishandled by both Palm and HP, so we completely understand why HTC would be taking any purchase consideration slowly.
source:
The Next Web