HTC announces two Desire 10 phones: midrangers with a bold and unique style
21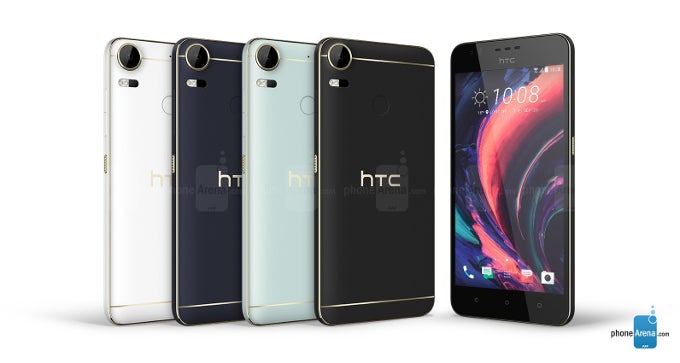 HTC's Desire line is known for being home for smartphones ranging from entry-level to the upper borders of the midrange, with some unique experimentation-grade devices (*ahem*
EYE
) sprinkled in at certain moments. So, when the company launched the paint-splattered
Desire 530
,
630
, and
825
, we got a bit curious what HTC would come up with when it comes time to launch a more "premium" Desire phone.
Well, the HTC Desire 10 Lifestyle and HTC Desire 10 Pro are here and, in terms of striking, fresh looks — they do not disappoint!
Design
The two smartphones look very similar and most of their differences can only be found under the hood. However, the HTC Desire 10 Pro does sport a fingerprint scanner on its back, a dual-tone LED flash, and a laser autofocus module, all of which provide a clear visual differentiation between the handsets.
All that said, however, we've got a pretty unique design from HTC here. A solid build with a bold, gold trim puts the phones in a whole separate category than the youthful-looking Desire 530 and its colorful comrades. The Desire 10 phones look like they've been built to be lifestyle items for people that take accessorizing seriously. There will be four colors available at launch — Stone Black, Polar White, Royal Blue, and Valentine Lux (light blue).
Some users may find the look a bit off-putting or need time to get used to it, but we still applaud HTC for trying to do its own thing and be unique, even in times when it isn't doing so well in the sales department.
Hardware and camera
The HTC Desire 10 Lifestyle is the less-powerful in the duo, with a 1.6 GHz, quad-core Qualcomm Snapdragon 400 SoC under its hood, 2 GB or 3 GB of RAM, and 16 GB or 32 GB of storage under the hood, depending on which variant you pick up. The display has a hefty 5.5-inch diagonal, but a not-so-impressive resolution of 720 x 1080 pixels (267 PPI). The selfie camera has a 5 MP sensor with a F2.2 aperture, while the main snapper on the back is a 13 MP one, with the same F2.2 aperture. All of this is powered by a rather modest 2,700 mAh battery, though, it should do well when only powering a Snapdragon 400 and an HD display.
The interesting thing here is that the HTC Desire 10 Lifestyle, while being the lower-tier model of the two, still packs a 24-bit high-res audio chip and the BoomSound speakers, just like the full-blown flagship —
HTC 10
.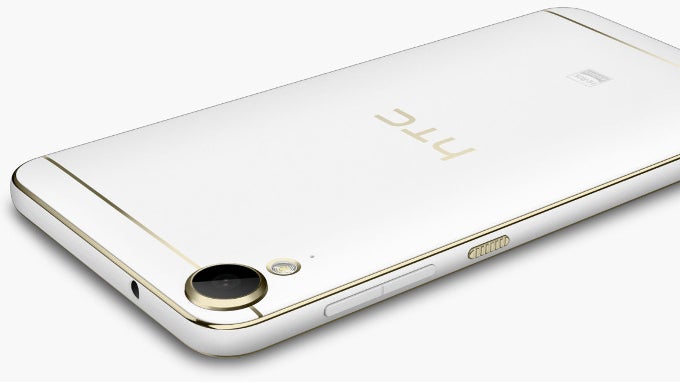 The HTC Desire 10 Pro packs a bit more power under the hood, with an octa-core MediaTek Helio P10, 3 GB of 4 GB of RAM, and 32 GB or 64 GB of internal memory, dependent on variant. Its screen is still a 5.5-incher, but the resolution has been bumped up to 1080 x 1920 for a sharper image (400 PPI). The selfie camera gets upgraded to an impressive 13 MP shooter with F2.2 aperture, and the main camera is also boosted with a 20 MP sensor with F2.2 aperture, laser autofocus, and a dual-tone flash. The juice box here has a 3,000 mAh capacity. The Desire 10 Pro has better hardware all around but does not offer high-res audio for audiophiles.
Price and expectations
HTC doesn't have the habit of announcing prices before carriers and retailers do it themselves, and it seems the Desire 10 phones will be no exception. It seems they've been designed to be bang-for-the-buck devices that lean heavily on looks, but it remains to be seen how much they will set you back.
Don't throw your money at the screen just yet, however, as it seems it might be about a month before the two devices hit store shelves in the US.