HTC Ville C leaks, to be a lightweight HTC One S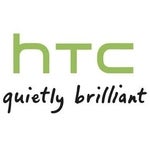 The same source that shed light on the
rumored LG Eclipse for Sprint
is now reporting of another yet-unannounced Android smartphone. The HTC Ville C, as the device is referred to, is said to be a stripped-down version of the
HTC One S
, and as such it will come at a lower price.
Okay, we know that it is specs that most of you are already curious to read about, so here they are: the dual-core Qualcomm MSM8260 chipset has supposedly been chosen to power the HTC Ville C. Clocked at 1.2GHz (the 1.7GHz in the screenshot is just a typo), it is the same silicon found under the hoods of the
HTC Sensation 4G
and the
Sony Xperia S
. The display is said to be a 4.3-inch qHD AMOLED panel, and our guess is that it will be pretty similar, if not identical to the one that the HTC One S sports.
HTC ImageChip
. Interestingly, the leaked screenshot describes the HTC Ville C as an
"ultra slim PDA phone"
, but exact dimensions remain a mystery. Android 4.0 is installed running HTC Sense 4.5 on top.
Of course, don't forget that this is but a rumor, and we cannot confirm the reliability of the source, so take the above information with a grain of salt. If you are curious to inspect the leaked evidence anyway, feel free to do so and tell us what you think of the rumored HTC Ville C.
Thanks for sending this in!