If you pre-ordered an HTC U12+ from Amazon, you might not get your phone until August (UPDATE)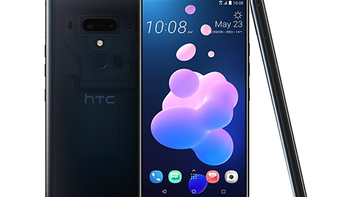 The
HTC U12+
is the beleaguered manufacturer's latest attempt to reclaim past glory. Units that were pre-ordered from HTC are shipping now. However, those who pre-ordered from Amazon have received a little surprise; the phone was on backorder even while Amazon was taking paid reservations for the device. The bottom line is that pre-orders shipped by HTC will start arriving as soon as today, while Amazon customers might not get to hold their HTC
U12+
until early August. Amazon will reportedly start shipping HTC's new flagship model on August 3rd.
UPDATE:
HTC has issued a statement that reads
"We're aware a small number of U12+ orders were affected by a system error that made it seem like the orders were canceled. This is not the case, and we're in the process of contacting these customers to ensure they know their order will be on its way very soon. We are working directly with these customers to ensure they quickly receive and love their HTC U12+."
If you take a look today at the page on Amazon's website where it is selling the HTC U12+, you'll see that it has added "Temporarily out of stock" in fairly big print. The copy on the page reads, "Order now and we'll deliver when available. We'll e-mail you with an estimated delivery date as soon as we have more information. Your account will only be charged when we ship the item." Nowhere is there any mention of an August 3rd shipping date. That means Amazon is either not passing along all of the information it currently has, or the August 3rd shipping date is not written in stone.
For some of you out there, waiting for early August might not be the worst thing in the world. But if you ordered the HTC U12+ from Amazon to replace a handset that is on its last leg, you might not be able to hold out that long. The delayed shipping date might force you to cancel your order and buy a different phone from another manufacturer. And that would be a bummer for HTC, which is in such a perilous financial state that it needs all of the orders it can get.