HTC: "Sorry, the Incredible 2 update is also running late"
6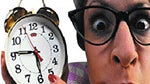 Back in the halcyon days of…early August, HTC promised that the last of its Android 4.0 updates would make their way to the remaining phones still waiting on their helping of Ice Cream Sandwich by the end of the month. Over the weekend HTC
copped to missing the Thunderbolt update
, but as owners of the Incredible 2 are undoubtedly aware the promised update for their phone never came to fruition either.
HTC came clean on Facebook on both counts and apologized to customers. They indicate that they are "actively working" with Verizon on the ICS updates, and of course that they will notify customers as soon as the update is ready. While this is probably disappointing for those of you waiting with bated breath for an ICS update, it's good that HTC acknowledge the situation, and the fact that they are working with Verizon demonstrates that they haven't simply abandoned the update. Hopefully Verizon's notorious
slow
thorough vetting process will allow the updates to roll out soon!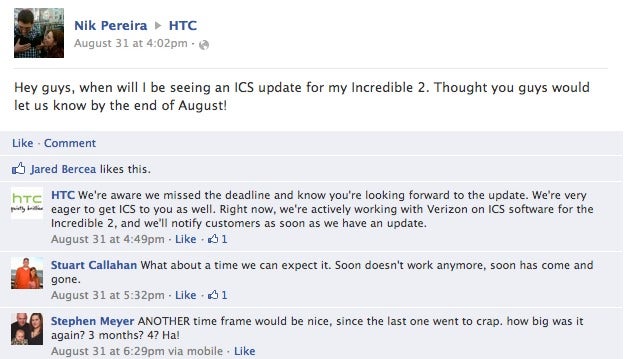 source:
HTC
via
Droid-Life