HTC Rezound may be unveiled November 3rd
26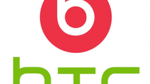 We've been waiting patiently for HTC to officially announce the Rezound (aka the HTC Vigor, aka the HTC Incredible HD), and it's looking more like we won't have to wait too much longer. HTC has sent around notices to the press that it will be hosting an event on November 3rd in New York City, and the rumor is that event will be for the announcement of the Rezound.
The timing of it all makes the most sense, as we've seen a couple of different leaked documents from Verizon which suggest the Rezound will be released on
November 10th
. And, given that the Rezound will be HTC's flagship device on Verizon, going head-to-head with the
Motorola DROID RAZR
and
Samsung Galaxy Nexus
, it seems most likely that it will be the main topic for the event.
Just a few days ago, we saw a leaked press shot of the Rezound, and if the specs match up with the rumors, this will be a beast of a device that could rival any of the top shelf handsets on the market.
We'll be covering the event next Thursday at 3PM, and we'll have more updates as they happen.