HTC Rezound arrives at the doorsteps of a few lucky buyers
11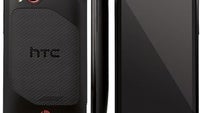 Even though the
HTC Rezound
is to be launched officially on November 14, it looks like a few lucky buyers are already holding their new beast of a smartphone in their hands while others are expecting to get their unit delivered at some time tomorrow.
How could this be possible? Well, it turns out that if you give Verizon a call, order your Rezound over the phone and be fortunate enough to speak with
"the right sales rep"
, they should be more than willing to do business with you. Reportedly, overnight shipping is also an option, so if you manage to place an order before today is out, you might have a brand new HTC Rezound to play around with over the weekend.
Interested? Feel free to check the thread over at Android Forums at the source link below for all the spicy details. Of course, do not hesitate dropping a comment for us should you manage to order and HTC Rezound yourself.