HTC Rezound Android 4.0 update all over HTC's web site; Verizon's site? Not so much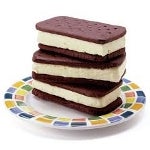 On Tuesday, we told you that the HTC Rezound was
getting a hair cut in price to $79.99 with a signed 2-year pact
. On Wednesday, HTC's website was all about the Android 4.0 update for the device. Not only did the Taiwan based manufacturer say that the update was ready to go,
it even put up a changelist
dated June 20th, so that HTC Rezound users could see what changes are coming to their handset. The only problem is that Verizon had nothing on its site about the update and apparently no software was pushed out to the phone on Wednesday.
You can check for yourself to see if the update is on your HTC Rezound by going to
Menu > Settings > Software Update > Check New.
Let's us know if for some miraculous reason, your device has the Android 4.0 update ready to be installed. We wonder if HTC's timing is off here as the last timeline that they disclosed had the Beats Audio device
getting Ice Cream Sandwich in July
. Meanwhile, the manufacturer appears to have removed the update from its site.
source:
HTC
via
DroidLife