HTC One coming to AT&T, Sprint, T-Mobile, and over 80 markets worldwide
24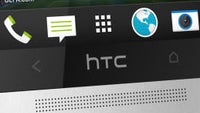 The HTC One is surely shaping up like a nice phone, isn't it? Or at least that's the impression that we get now that the device is finally official. And we bet that many of our readers are eager to check out the smartphone first hand, or even go ahead and buy one. Well, they will be able to do so very soon – as soon as
March of 2013
as that is when the HTC One is scheduled to launch.
HTC has teamed up with over 185 wireless carriers and major retailers worldwide for the release of its One flagship. And as you might expect, U.S. providers are on board as well, namely AT&T, Sprint, and T-Mobile. Yup – apparently, Verizon has decided to pass on the HTC One. In addition to the U.S., HTC's new flagship is bound to land in over 80 more countries across Europe, the Middle East, Africa, Asia, and Latin America. In Europe, wireless carriers H3G, Orange, Telefonica/O2, T-Mobile, Tele2, Vodafone, and many more will be offering the HTC One. A complete list of carriers and retailers where the handset will be sold at is available in a press release
right here
.
Note that while the HTC One will be released on the market in March, U.S. carriers might not be among the very first to offer it. But rest assured that we'll update you as soon as we learn more about the smartphone's U.S. availability. Stay tuned!
source: HTC