HTC One X training begins at AT&T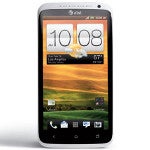 Before a smartphone hits the shelves, the carrier first runs a training so that its personnel gets familiar with the device. And that is exactly what is happening at AT&T right now, according to a tipster of ours.
Training for the highly-anticipated HTC One X has already started
, which indicates that the smartphone's release is getting nearer.
Although the exact
HTC One X
release date is still unknown, our source points out that the
HTC Inspire 4G
is bound to be discontinued on April 22. That said, the HTC One X may launch on AT&T soon after. Of course, that is just a guess for now, but it does sound plausible given the evidence. In addition to today's rumor, recent speculations have suggested that the
AT&T HTC One X launch date
has been set for May 6, or at least that is what a customer was told by a Best Buy employee. A couple of weeks ago,
AT&T insiders also hinted
that the smarthpone is expected to launch in May.
So, it seems like those of you who plan on getting an HTC One X as soon as it is released on AT&T won't have to wait for too long. Until then, feel free to check out our
HTC One X review
based on the smartphone's non-LTE version.
Thanks for sending this in!