HTC One S owners petition for Android update
49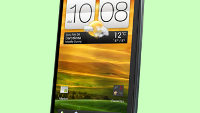 On Tuesday, we passed along the word from HTC France that the
HTC One S
will
not be updated
to Android 4.2. Nor will the phone be receiving Sense 5, which runs on top of the Android OS. But owners of the HTC One S are not going to take this sitting down. No siree. Instead, owners of the device have taken to Change.org to put up a petition requesting that the Taiwan based manufacturer revisit their decision and update the model.
Do HTC One S owners have a case? The petition says that on February 28th, HTC promised that HTC One S owners would be receiving both Android 4.2.2 and Sense 5.0. The
T-Mobile branded version of the phone didn't receive an update to Android 4.1.1 until this past April
. The petitioner also notes that YouTube videos of the handset running Android 4.2.2 ROMs show no problems with any performance issues.
So far, the petition has been electronically signed by 929 people, requiring
just 71 more
before it is sent on to HTC. If you're an HTC One S owner not happy with HTC's decision to forever freeze the phone at its current OS build, why not send a message to the suits back in Taiwan that you're not happy and not going to take it anymore.
To: HTC, HTC Corporation

I am a user of your HTC One S mobile phone. I was incredibly distraught by the recent choice you made to discontinue support of the device, regarding software updates. The device is not even 18 months old and you seemingly ditch it without an official reason as to why.

The device is by no means a low performer. Stacking it against even the current line of quad-core Snapdragon devices, it still packs a definite punch. What's more, Samsung's Galaxy S III (the dual-core variant; same chipset as the S4 One S) and even the budget-end Galaxy Ace 3 will both receive Android 4.2.2 updates. So really, what is your excuse?

Some reports have led to not enough sales? A solution to this, is to partner with more popular network carriers, charge a mid-range price for a mid-range phone (£430 is NOT mid-range!), and quite frankly, stop pulling a Samsung move and lessen releases of newer devices within a time frame.

As a happy HTC One S user, I encourage that you rethink your choices, and give users exactly what they want. That's what HTC has always been about, isn't it? Customers have priority? Here, I do not see that at all. Many users are asking for it. Are they receiving it? No.

Once again, I strongly urge you to have a rethink about the HTC One S. It is definitely a great phone; a highlight of 2012. It even managed higher benchmarks than your HTC One X and Samsung's Galaxy S III. Now that's impressive. It truly is a remarkable device, but your lack of software updates are seriously hampering that.
Sincerely,
[Your name]
source:
Change.org
via
GSMArena