HTC One M9 vs iPhone 6 Plus, Samsung Galaxy Note 4, Galaxy S5, Nexus 6, Lumia 930 blind camera comparison: vote here
55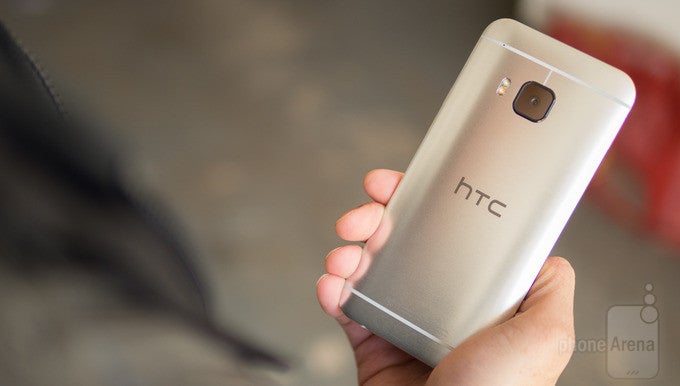 The day is February 19, 2013. HTC's Jason MacKenzie steps up on stage at an official HTC event to announce the company's latest and greatest smartphone. The smartphone in question is the
HTC One
, now referred to as the HTC one M7. Back then, it blew our minds with its outstanding design and premium sound quality, among other goodies in its feature arsenal. What didn't quite impress us, however, was its UltraPixel camera. The latter came with the promise to blow the competition out of the water, but in actuality, it lagged behind the cameras on most other flagship devices. Little changed with the HTC One M8 which also relied on an UltraPixel snapper.
Today, some 2 years later, we have our hands on the
HTC One M9
, which swaps the UltraPixel cam in favor of a more traditional, 20MP camera. The snapper features an aperture of F/2.2, 27.8-millimeter focal length, a dual-tone LED flash, and a sensor size of 1/2.4" – respectable configuration, but nothing extraordinary by today's standards. Still, it is our duty to put the One M9's camera through its paces and see how it compares to the cameras on other flagship devices. But before we present you with our verdict, let's have a blind camera comparison, shall we?
In case you aren't familiar with our blind camera comparisons, here's what you're about to find below. We've captured six scenes under identical conditions using the HTC One M9 and five highly-acclaimed smartphones. These are the
iPhone 6 Plus
, the
Samsung Galaxy Note 4
, the
Samsung Galaxy S5
, the
Nokia Lumia 930
, and the
Google Nexus 6
. All we ask from you is to vote for the images you find best. Easy, right?
To eliminate bias of all levels, however, we're not going to reveal which phone in particular was used for capturing each photo. On top of that, we've shuffled the images for each scene – in other words, chances are that Photo A in Scene 1 and Photo A in Scene 2 were not taken using the same device. Practically, you have no clues to help you tell which of the six phones was used for a given picture.
With this disclaimer out of the way, let's move on to the actual photos. The winner of this blind camera comparison will be announced in a few days.
Scene 1
It was noon when we took this shot – a well-illuminated scene that any flagship smartphone's camera should have no troubles capturing in great fidelity. Sure enough, all phones did a good job at capturing this particular scene, but which image do
you
like best?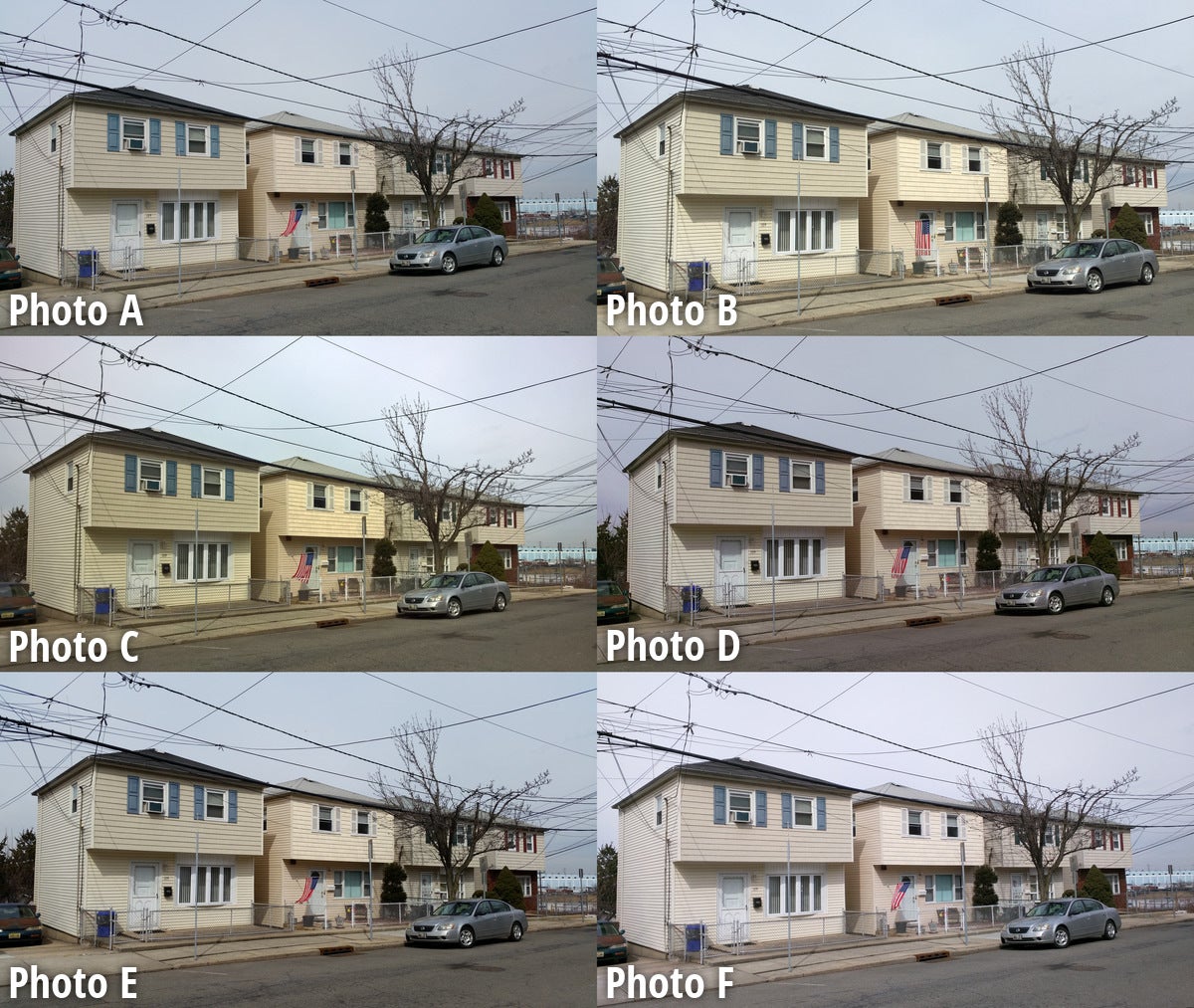 Side-by-side preview
Scene 2
Oh, boy. This scene was captured at sunset, and obviously, some of the phones had a different opinion than others as to how colors should be balanced. Which photo looks best? We're letting you be the judge of that.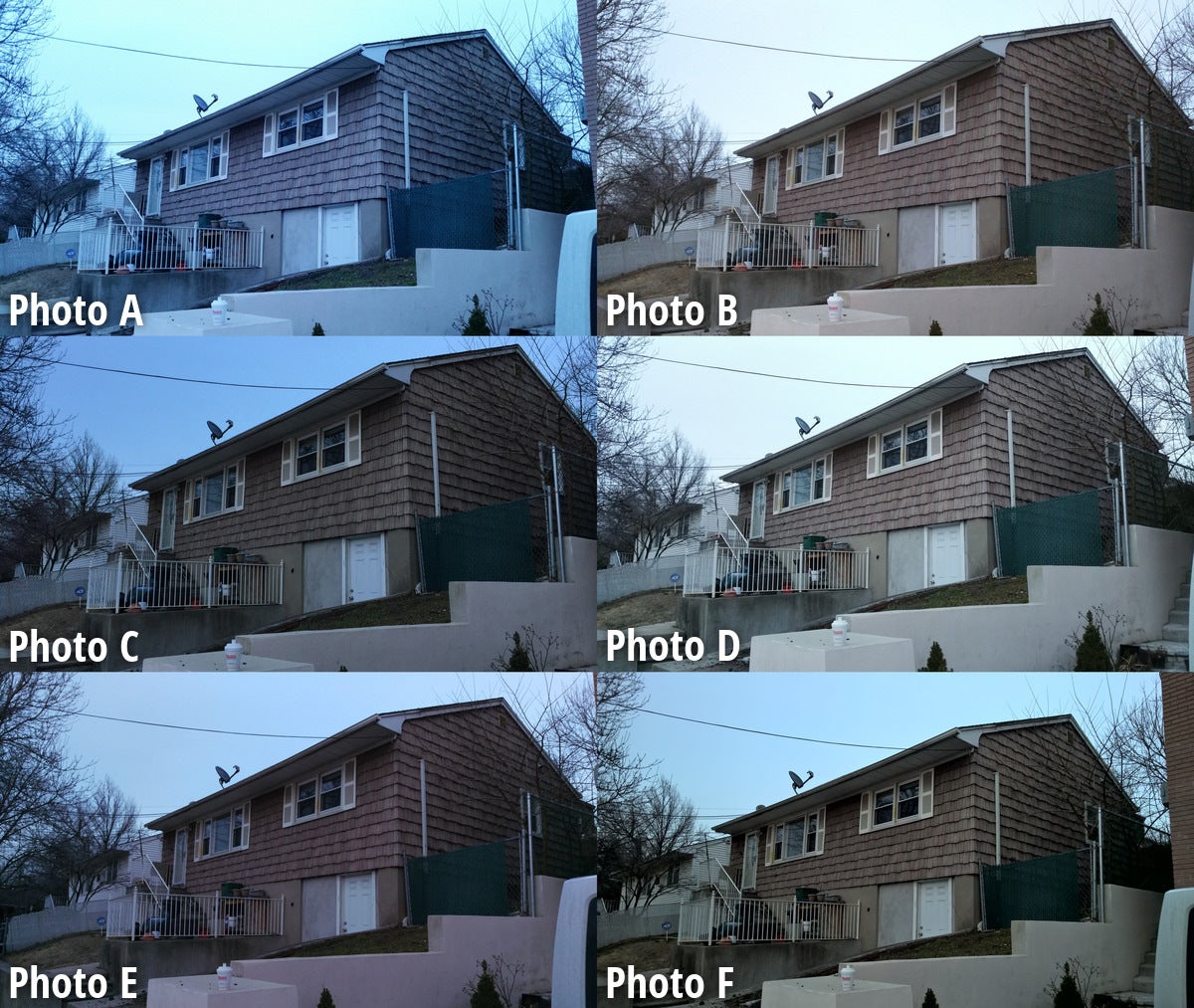 Side-by-side preview
Scene 3
This comparison would be incomplete without a night scene. So, here it is. Clearly, some phones allowed a more generous amount of light into the frame.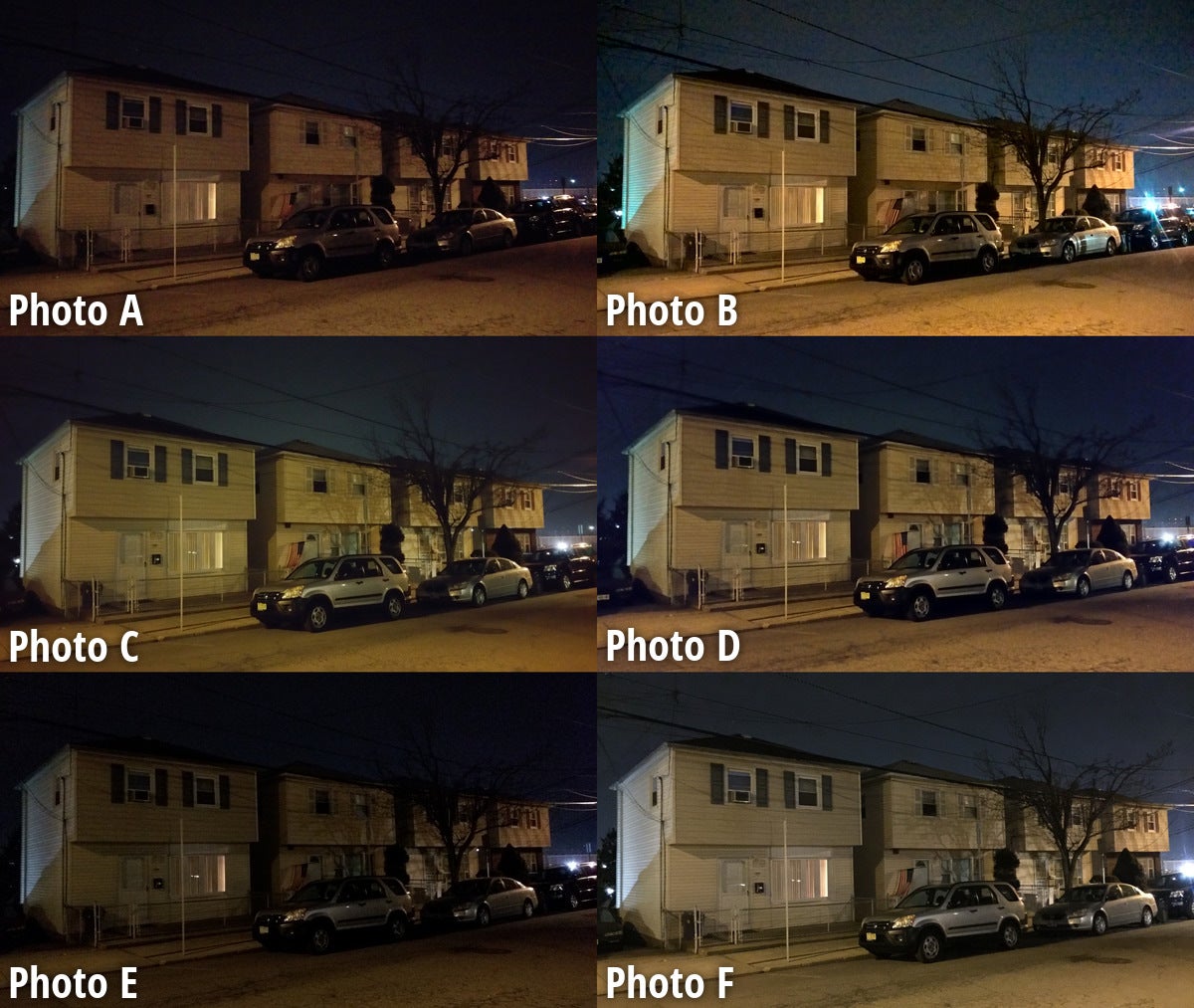 Side-by-side preview
Scene 4
This bunch of photos goes to show that PhoneArena's team knows no sleep. The images also demonstrate how well the six phones perform while shooting close-ups.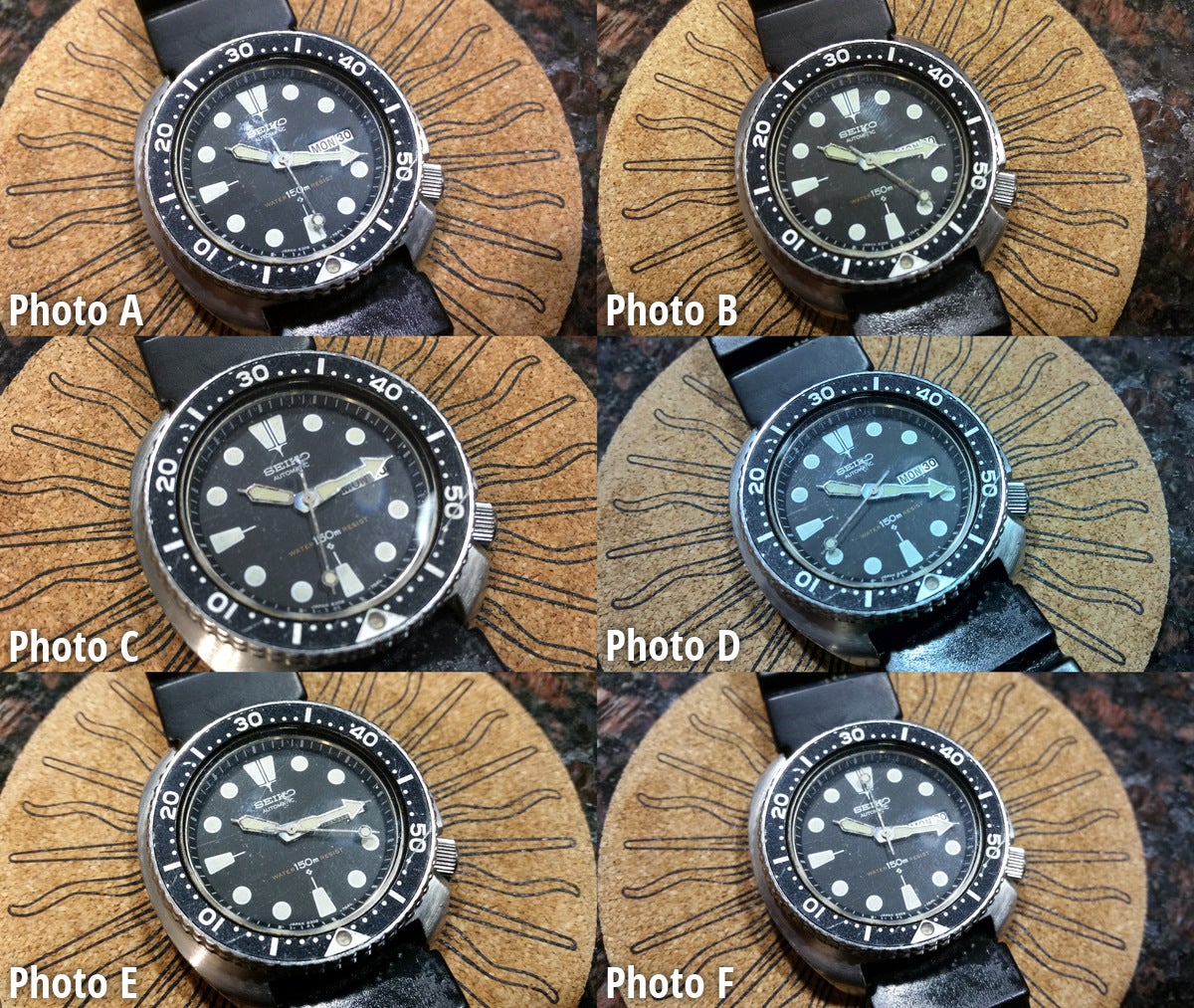 Side-by-side preview
Scene 5
This is a scene captured in the dark from a distance of 5 feet, and obviously, all phones had their flash enabled. Some illuminated the frame better than others. There are also differences in how much details have been preserved.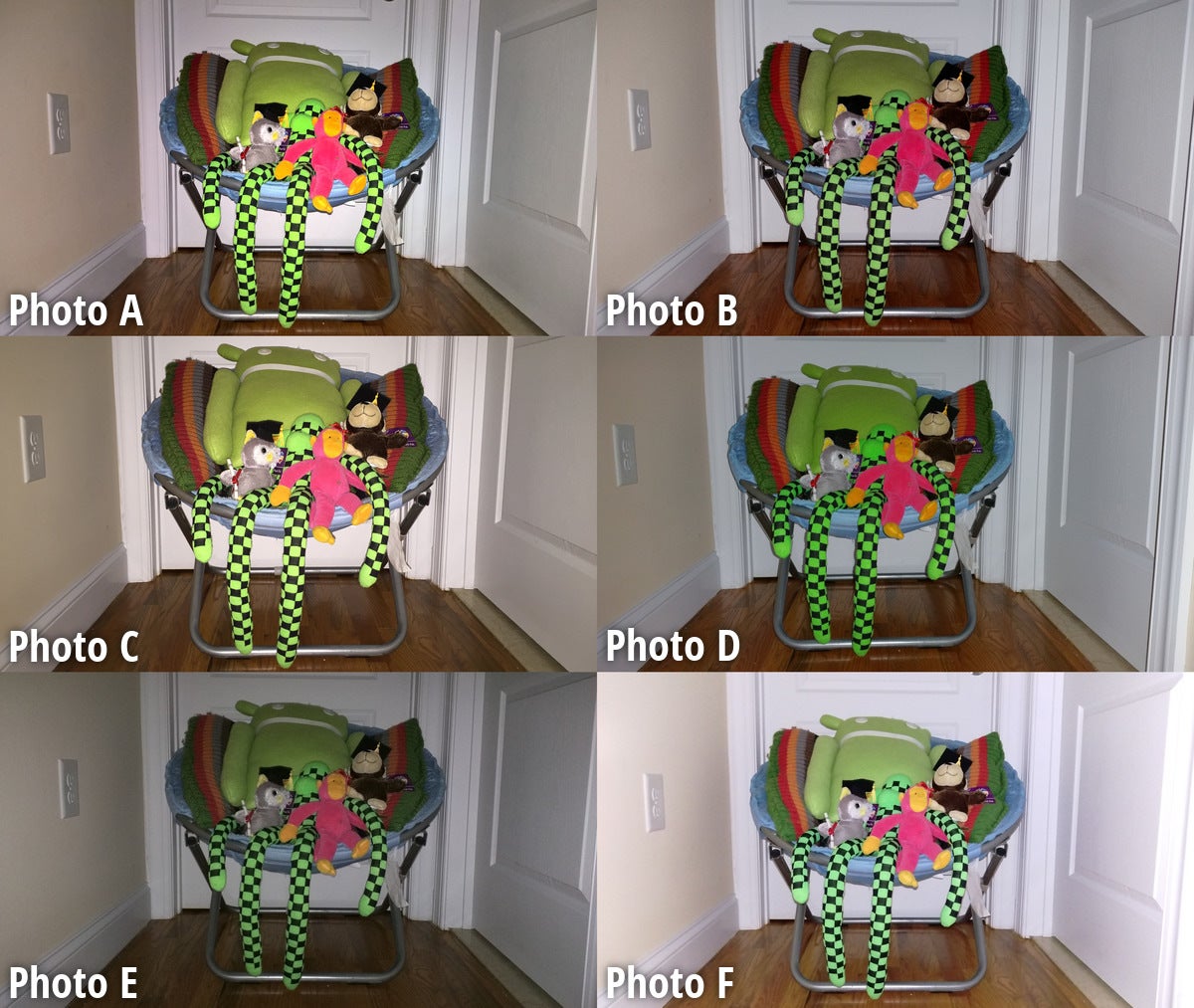 Side-by-side preview
Scene 6
And lastly, a shot taken indoors, with some artificial lightning providing illumination. This scene is suitable for judging how well the cameras handle low-light scenes, how well they handle noise, and how sharp of an image they can produce with the light that's available.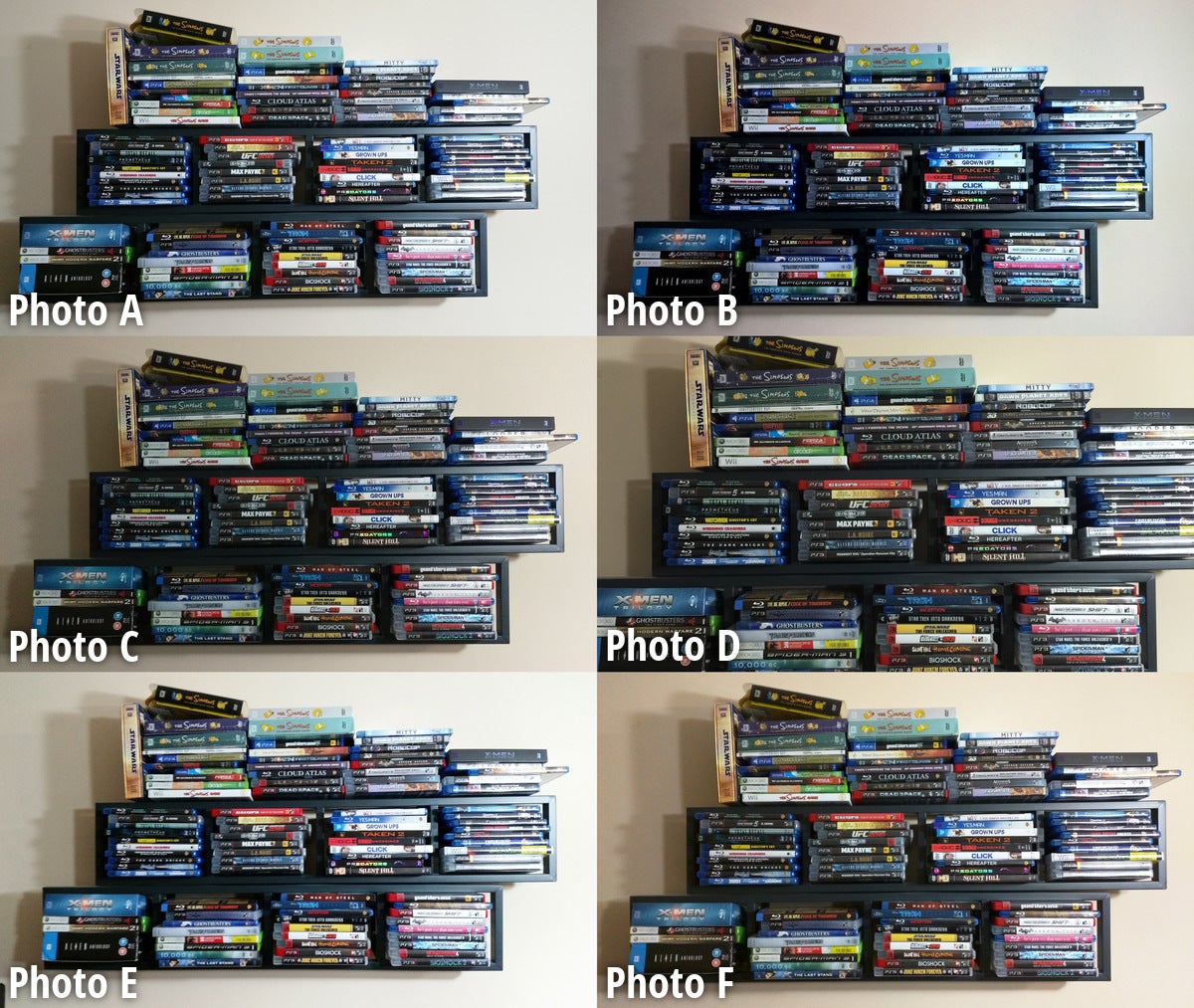 Side-by-side preview