HTC One M8 engineering prototype in Matte Black surfaces out of nowhere
6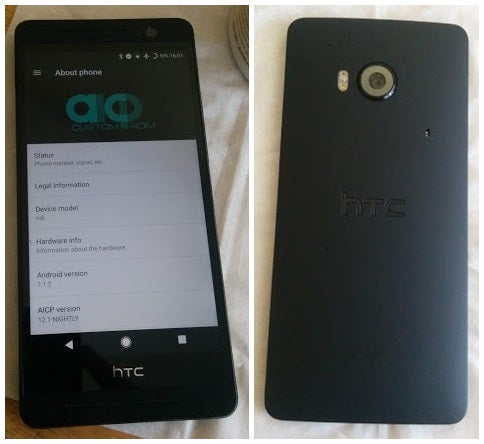 You never know when some relics of the past will rear their heads, and in what ways. The HTC One (M8) was among 2014's most likeable phones, a quality successor to the revered HTC One that tried to make a case for dual cameras years before they become sort-of mainstream. It didn't succeed, as the technology hadn't come to frution at the time. All that duo cam setup managed to deliver was a decent bokeh.
Still, the One (M8) comes from an era in which HTC had high-profile designers and homed in on making impressive-looking phones with character, rather than the so-so designs it's been churning out lately. Then again, it's a bit of a miracle that HTC still has a smartphone business at this point. But that's a discussion for another time.
A phone from back when HTC had actual designers...
Reddit user MustBeOCD found and bought a purported engineering prototype of the 2014 phone. Dressed in Matte Black and sporting only a single camera, it provides an interesting look at what the One (M8) looked before its dual cam future was set in stone. It's a Sprint model with 16GB of storage and a functional microSD card slot, which the final unit also had.
Curiously, the main camera refused to work on the prototype with the stock Android Marshmallow Sense OS, but booted just fine with another ROM. Low-light photos had the HTC One's controversial pink tint, which could mean the prototype uses the same heat-sensitive sensor. You may remember that the pink tint issue came down to the One M7's camera sensor overheating, hence producing the pink distortion.
Otherwise, there's not much to write about here – other than the fact the handset looks pretty cool in Black. Batman would approve!
Head to the Reddit
thread for more pictures and more tidbits of random information.
ALSO READ
source:
Reddit