HTC Nexus 9 passes through FCC
37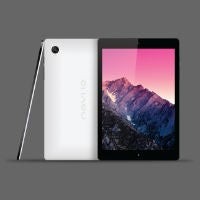 The general rumors have pointed to the new Nexus 9 tablet (and maybe even the Nexus 6 phone) being released sometime within the next couple weeks or so. Of course, before that can happen, all devices need to pass through the FCC for approval. The Nexus 6 still hasn't found it to the FCC, but it looks as though the HTC Nexus 9 has just passed the FCC.
There isn't a huge amount of information in the FCC filing that gives away the fact that this is the Nexus 9. But, the listing does note that this is an HTC tablet, and there are no other HTC tablets that we know of in development, meaning this is almost definitely the Nexus 9. The only specs that can be taken from the filing are that the tablet has Bluetooth, NFC, and 802.11ac, and will come in 16 and 32GB variants. Rumors have said that the new
Nexus tablet
will also feature an 8.9-inch 1440x2560 display, a 64-bit Tegra K1 SoC, 3GB of RAM, a 16-megapixel camera, and will likely launch with Android L.
The earlier rumors had put the release of the tablet in mid-October, but more recent rumblings have said that it could be released as soon as this coming Wednesday, October 8th. If you want to split the difference, it could very well be that the tablet will be announced on the 8th and released around the 15th or 16th. We should find out soon enough.