HTC Merge Hands-on
5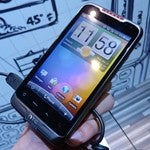 Ah, the HTC Merge, that elusive CDMA/GSM hybrid phone, which has been making random appearances in our
news section
since... August 2010... We're now more than excited to be able to finally hold it in our hands! As you know, the Merge got official recently, about a month ago, but although it was heavily rumored to be the next big thing in Verizon's lineup, HTC didn't mention which carrier/s will get to offer it. However, we do know that it'll end up carried by "multiple North American carriers begging in spring 2011." So it was about time we got to play with one!
To tell you the truth, the HTC Merge reminded us of the EVO Shift 4G (which is a good thing for the most part). Typically for HTC, the phone is
solidly built
all around, with a bit of noticeable heft to it because of the physical QWERTY keyboard. Speaking of the
keyboard
, we found it pretty useable, nothing out of the ordinary, but still good enough, with normally-sized keys, which are well spaced apart.
The HTC Merge offers a
3.7" display
, a size that we've somehow come to consider characteristic of "compact" handsets nowadays. Anyways, the display is big enough and has a resolution of
480x800 pixels
, again, keeping things ordinary, without trying too much with any of those qHD res attempts.
Turning the handset around reveals a
5MP camera
with a small LED flash (notice how the Merge slowly shapes up as a fine mid-range offering). Thankfully, video recording will be possible at a resolution of HD 720p. We couldn't test its photo-taking capabilities here at CTIA, but hope it will take some decently-looking snaps; we won't ask for much, we promise.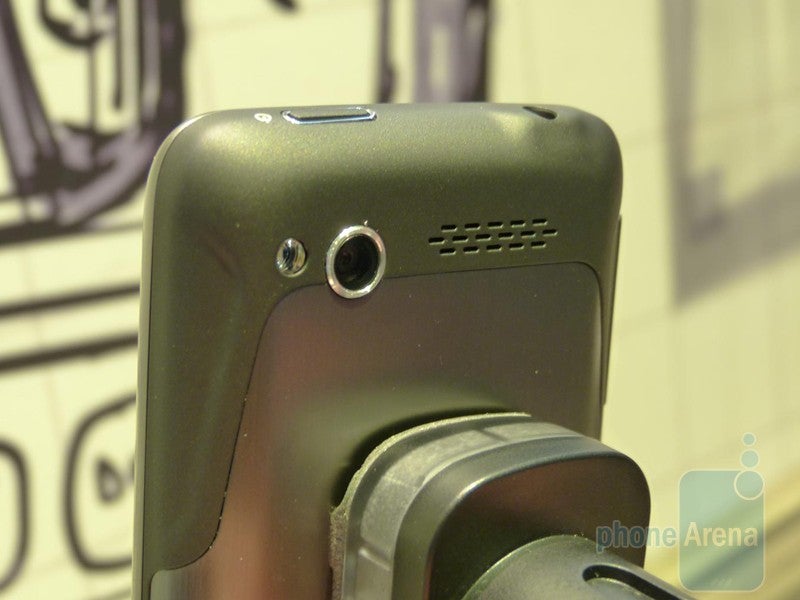 Not that it's necessarily a bad thing, but it's still a bit of a setback to find the HTC Merge loaded with
Froyo
, when a newer version of the OS is already available. However, since the handset is not available yet, we have our little hopes here that HTC would eventually manage to prepare a Gingerbread firmware in time for its release. Buy hey, you didn't think you'd get away without having the
Sense UI
on here, did you? Of course, HTC has been relentless when it comes to Sense, and continues to pre-load it on all of its Android products, including the 7" EVO View 4G tablet, expected to appear on the scene in the summer, through Sprint. Having Sense is not bad though; the interface sure has its positives, like attractive visuals, deep social networking integration, as well as a set of accompanying online services, to name a few. Everything seems to run pretty swiftly on the HTC Merge, which comes as no surprise, since it's equipped with a decent
800MHz processor
that should be fast enough in order to carry out all regular tasks, and then some.
All in all, we do like the HTC Merge, and we guess texting maniacs will like it even more, having in mind its pretty decent physical QWERTY keyboard. Unfortunately, we're not aware of an exact launch date for the phone yet, but waiting should be almost over now, with its
expected release
on "multiple North American carriers" this very spring.