HTC Media Link is the missing link between your phone and your non-DLNA TV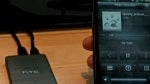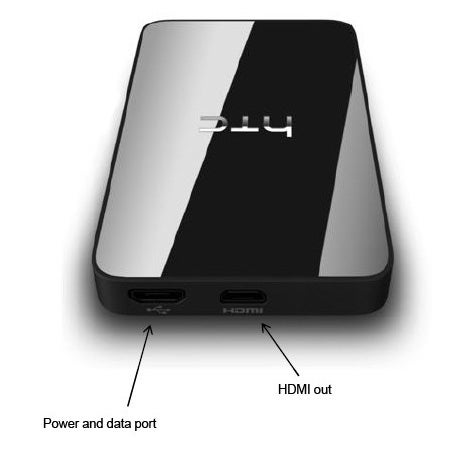 A great number of recent phones include DLNA as a media streaming functionality over Wi-Fi - our PhoneArena Phone Finder returned 63 of the recent mid- to high-end handsets from Motorola, Samsung, HTC, LG and Acer to have built-in DLNA functionality. The Digital Living Network Alliance is a non-profit organization that is in charge of developing the wireless streaming standard, and certifying electronics that use it.
The current state of affairs, though, is that even if your phone supports DLNA, your TV or other devices might not, which is rather frustrating, considering the streaming possibilities it offers, no strings attached (literally). That is why our couch potato heart jumped when HTC introduced the Media Link at its
September event
. It is a small box with HDMI port you can connect to your old non-DLNA TV, and have your phone or PC stream videos, photos or music wirelessly to watch on the big screen. If besides HDMI port, your TV also has an USB port, it can be used to power the device, so you don't even have to look for an outlet to plug in the charger. You can also control your PC with your phone, while it is streaming content to the TV, or download things from your PC to your handset.
Even though the HTC Media Link is listed as an accessory to the
HTC Desire HD
and the
HTC Desire Z
, tests show that it works with the other DLNA phones as well. Even if your phone is not DLNA enabled, you can use apps off Android Market, which allow streaming over Wi-Fi as well. Whether that will to work with the HTC Media Link, remains to be tested.
The best part is that it supports most popular video and audio formats, such as 3GP, WMV, MPEG4, H263, H264 and xVid video files; AAC, AAC+, eAAC+, AMR-WB, MP3 and WMA audio files and GIF, JPEG and BMP photos. The HTC Media Link can broadcas on the 2.4GHz and the 5GHz Wi-Fi bands, so interferences with your home router are unlikely, and you can even add it to your home wireless network. The worst part is that we will have to wait until December for it to hit retail. Clove UK has it for ninety pounds ($145) on pre-order, and the expected arrival date is December 10th on other sites. It has already been spotted at the FCC in the US, so we are sure to find it at this side of the pond, and possibly even cheaper, considering how in UK electronics are usually a third more expensive.
It seems that we don't have to wait a lot before testing the HTC Media Link out streaming HD video from our phones to our TVs. Now our only prayers are that Motorola doesn't
file a lawsuit for the name
. Below is a wacky promo video of the DLNA functionality on the
LG Optimus 7
. Not very informative, but still tons of fun.
source:
UnwiredView
,
PocketLint
&
CloveUK
Recommended Stories