HTC M4 brings One style, sensibility downmarket
49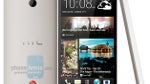 HTC has a certified hit on its hands with the sleek, unibody
HTC One
-- so it's natural that the company would want to extend its design language to lower price points. Meet the HTC M4 (remember, the One was codenamed M7), which is to the One what the
Galaxy S III mini
is to the
Galaxy S III
.
HTC learned well from Samsung: if there's high demand for your flagship, it will be even more popular among those who can only aspire to acquire it. Thus, the M4 (expect it to ship with some manner of One branding) is supposed to be nearly identical -- in appearance, if not in materials, as you can plainly see -- to its big brother. Besides a cookie-cutter form factor (though smaller, to accommodate just a 4.3-inch, 720p display), the M4 also apparently maintains the same design elements in nearly the same positioning as the One, making the two handsets difficult to differentiate.
M4 reportedly steps down the processing power, to just a dual core CPU, and storage is just 16GB, but RAM is still a healthy 2GB, and the camera also contains HTC's lauded (but somewhat controversial)
UltraPixel technology
. With less powerful components come less stringent power needs, and in this case, HTC has allegedly opted for a 1700mAh, non-removable battery.
Look for the M4 near the end of the second quarter, we hear, when it should ship in LTE configurations, and with Android 4.2 Jelly Bean on board.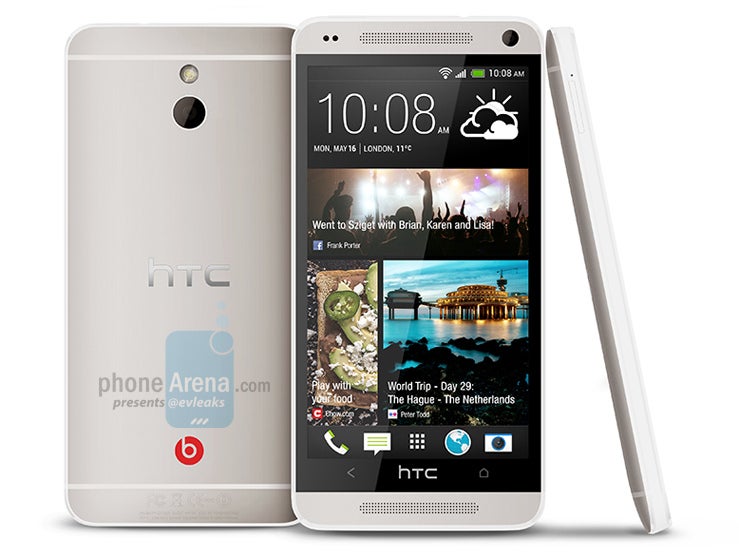 The HTC M4 will have many visual similarities with the HTC One, but will be a mid-range model with lower specs.