HTC (M)10 seen in the flesh, blazes through AnTuTu leaving the competition behind
88
With just a little over two weeks left before HTC announces its flagship (One) (M)10, the intensity of leaks has, naturally, increased. We've got renders of the new phone—which paint a familiar, yet different device—some hardware specifications, and all kinds of other slivers of intel. The latest to hit the street? An image of the HTC 10 (or whatever it ends up being called), after it had supposedly tackled the AnTuTu benchmark.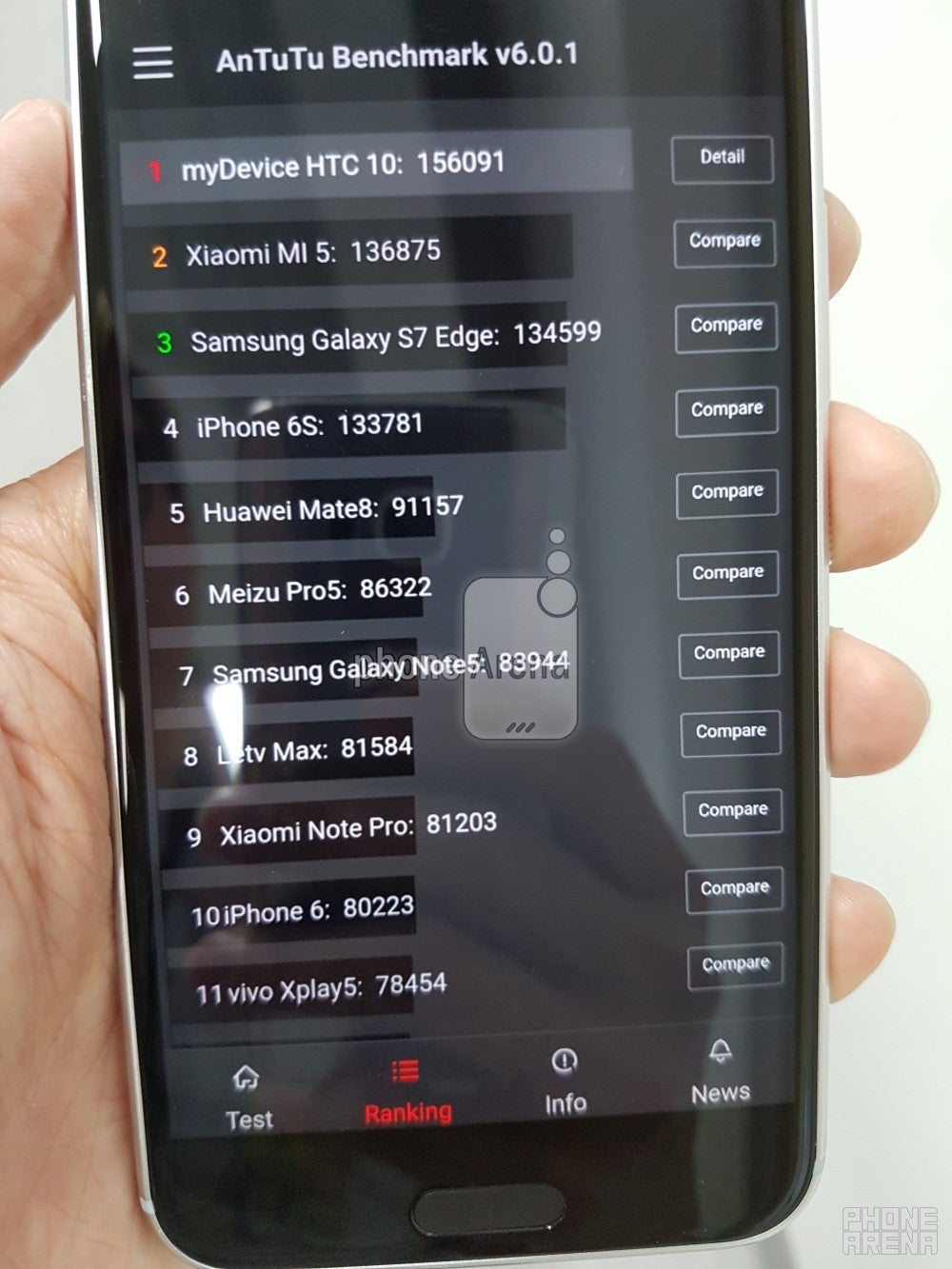 The image you see on the right, the best we can tell, is legit. The sender, who's chosen to stay anonymous, is located in Taiwan (where HTC is based), which lends some further credibility to the photo. The shot was taken with a Samsung Galaxy S7, which we know both because of the reflection and the untouched EXIF attached to the photo, which lists an SM-G930F, or an Exynos-based Galaxy S7 like the one we have in our offices. It checks out.
Our CSI endeavors aside, the HTC 10 in the image seems to be quite the performer, managing over 156,000 points on AnTuTu—more than both the Galaxy S7 on average, and even the G5, of which we only have preliminary results available through a
pre-production
unit we had in for testing. Given how the upcoming flagship is expected to arrive on the scene with a Snapdragon 820 processor and 4GB powering its Quad HD screen, that's a nice surprise.
Anyone excited about the HTC 10?
Recommended Stories