HTC EVO Shift 4G is red hot, leaves burn in the shape of the phone on woman's body
26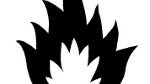 A woman in the U.S., who was doing yard work with the
HTC EVO Shift 4G
tucked into the waist band of her workout attire, claims that the phone got red hot and burned her body. It is actually hard to refute her claim at first glance, considering that the burn left a mark on her body in the
shape of the phone
.
The retailer that sold the device to the victim said that she should have made sure that her HTC EVO Shift 4G had proper ventilation and should have been in a case that prevented the phone from touching her skin. The
HTC EVO 3D
, another phone in the HTC EVO series, had a history of
overheating
at times. But because this mostly occurred when the device was being recharged, the battery would appear to be the issue in that case.
In other situations, an overheated phone could be the result of the powerful electronics inside the device, all tightly packed inside a thin case. We've all experienced a hot phone from time to time, although we do have to say that to get branded by your handset requires a pretty high temperature. In this situation, the victim started to feel the phone getting warm before the lack of pockets forced her to tuck the phone into the waist band of her sweat pants.
source:
gottabemobile