HTC EVO 4G LTE pre-orders are live, May 18 release date hinted again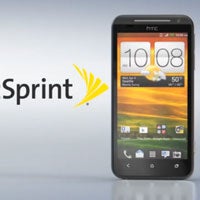 As expected, the
HTC EVO 4G LTE
is now up for pre-order from the Sprint online store. The smartphone can be purchased in advance for $200 on-contract or $550 with no strings attached. However, while the pre-order page does not mention much as to when exactly the device will be delivered to your door, we now have more clues hinting that
the HTC EVO 4G LTE release date is set for May 18
.
Third-party retailer Wirefly has the HTC EVO 4G LTE on pre-order as well (for $50 less than Sprint, by the way), and the estimated delivery day is, you guessed it, May 18. In addition, a reader of ours just informed us that he ordered a unit from Best Buy, and the parcel's estimated date of arrival is, again, May 18. All of this lines up perfectly with a recent rumor, which also pointed at that same
May 18 launch date for the HTC EVO 4G LTE
.
But despite all the evidence, keep in mind that none of this information comes from the horse's mouth, so delays are still possible if something goes wrong. We will keep you updated in case we hear an official word from Sprint.