HTC EVO 4G LTE might receive Android 4.1 update today
25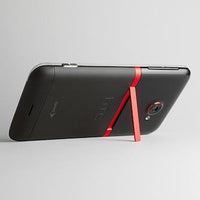 HTC EVO 4G LTE
owners, listen up because today might be the big day. According to a spy shot of a document, supposedly coming from Sprint's internal network, your smartphone is going to get its dose of Jelly Bean today. The Android 4.1 update will be available on December 13, according to the document, with a network push scheduled to begin the week of January 3, 2013.
But if the software update really goes live today, you'll be able to get it on your HTC EVO 4G LTE by checking for it manually. Just go to Settings> System Updates> HTC software update and tap Check Now. The version number of the new software update is 3.15.651.16, according to the leak.
Keep in mind that all this is just a rumor so we can't guarantee that the HTC EVO 4G LTE will really get updated to Android 4.1 today. But on the other hand, the leak seems trustworthy, so we're feeling pretty optimistic about it. In case your EVO 4G LTE gets updated to Jelly Bean, don't hesitate to drop us a line in the comments below!
UPDATE:
Wow, that was pretty quick! The Android 4.1 Jelly Bean update for the HTC EVO 4G LTE now seems pretty much confirmed. And the word comes directly from Sprint: on the carrier's web page, the smartphone is listed running Android 4.1 out of the box, as you can see in the screenshot. So get ready, folks! The wait is almost over.
Thanks for sending this in!