HTC Droid Incredible may not get Gingerbread after all
24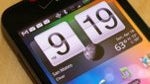 It may not be official just yet, but according to an HTC customer service representative the HTC Droid Incredible will not be getting its tasting of Android 2.3 Gingerbread despite previous reports that it would.
An eager customer reached out to HTC in regards to the promised Gingerbread upgrade for the original HTC Incredible. The rep responded in a letter and said the Droid Incredible is not on the list of devices slated to receive the update because they only provide updates if it will provide an improved user experience.
There is a chance that the representative's response is incorrect but nobody really knows for sure. This wouldn't be the first time that an Android phone awaiting an update never actually got the update. If it does end up receiving Gingerbread this wouldn't be the first time that a smartphone got an update when it was believed that it wouldn't.
So if you are holding on to your Droid Incredible in hopes that it will receive Android 2.3 down the line keep your eyes open. Hopefully if this is true we will find out soon. Tell us what you think in the comments below.
source:
Droid Life