HTC Droid Incredible 2 poses for the camera wearing the Verizon brand
29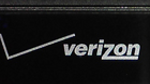 One of the most enigmatic Android handsets in Verizon's line-up has been the HTC Droid Incredible. With incredible demand hitting Verizon right off the bat, the handset was on back order almost immediately after launch, partially due to Samsung's inability to keep up with production of AMOLED screens. Eventually, HTC switched to Super LCD displays, but by then it was too late for the unit to regain the momentum it once had and by then, the Motorola DROID X had taken over flagship status at Big Red.
Now, it's time for the sequel unit to make its mark on the carrier. While AndroidSpin caught the device with Android 2.2 under the hood, the phone is expected to launch with Android 2.3 running the show. Changes from the first model to the sequel include an increase in screen size from 3.7 to 4 inches. The camera on the rear stays intact at 8MP, but the Droid Incredible 2 will feature a front facing 1.3MP camera for video chat, something that was not on the original version.
A source told Electronista that the sequel will still have the 4GB of built-in storage that the original model had, but RAM has been increased to 768 MB. While the first Droid Incredible was powered by a 1GHz Snapdragon processor, the sequel will have the second generation 1GHz Snapdragon unit. One major part of the Droid Incredible 2 that unfortunately is staying the same from the first model is the connectivity; the new handset will be 3G and will not hook-up to Verizon's 4G LTE pipeline and no update is expected.
There are no details yet as to when we might see the Droid Incredible 2 hit the market. Besides, HTC is tied up right now trying to get Verizon's first 4G handset, the ThunderBolt, launched.
source:
AndroidSpin
via
electronista