HTC Droid DNA is still available with Verizon
35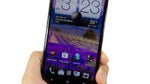 We got a tip about this earlier this morning and indeed, the
HTC Droid DNA
is off Verizon's website. So, we looked around and did a quick on-line chat with a Verizon rep to make an inquiry.
At the time, the rep mentioned that the DNA was still in the system, but noticed it was off the website. To be fair, Verizon's website has been going through some redesigns, especially the "My Verizon" part, so maybe it was an oversight due to some site maintenance.
We checked again, saw that the DNA was nowhere to be found and made a second inquiry. This time the story changed, and the word from Verizon is that the carrier no longer offers that phone. If you had your heart set on buying one, you might be able to get one at a corporate store or indirect channel. Outside of that, eBay or another online portal will surely be able to hook you up.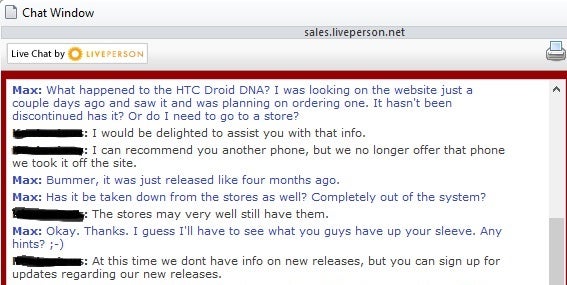 Of course, you know what this means right? This will start fresh conjecture about the
HTC One
, or renamed version of the new super-phone from HTC, making a debut on "Big Red" after all. HTC is putting a lot of effort behind this new flagship, and the manufacturer needs as much carrier support behind it as possible.
As the saying goes, out with the old…
UPDATE

:
We have a reliable source informing us that HTC Droid DNA is not off the market after all. We will provide more details as we get them.
UPDATE 2

:
And just like that, the Droid DNA by HTC is back on the site and available as if it never left. An inventory adjustment, as noted in the comments, appears to have been the culprit. All is well with the world it would seem. What does this mean for the rumors of a version of the HTC One making its way to Verizon?