HTC Desire 610 hands-on
11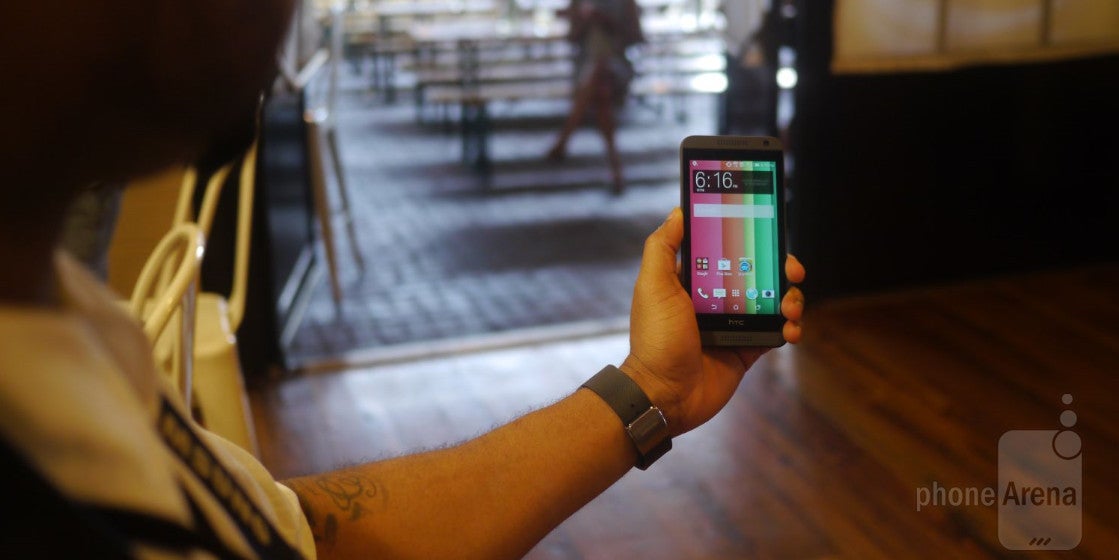 Just yesterday,
news broke out about the upcoming HTC Desire 610
for AT&T, which increasingly became more interesting after it was known that the phone would be sporting a no-contract price of $200. Well, we managed to get our first hands-on look at the smartphone during AT&T's Holiday Showcase event held in New York City. The HTC One M8 continues to be making a lot of waves, but you'll be surprised by how the HTC Desire 610 bears some similarities – at a cheaper price point though.
Design
Right off the bat, we can't help but to mention how it looks exactly like HTC's current flagship phone in the HTC One M8, but it's sporting an all-plastic construction instead. We know, the material isn't as premium as the former, but heck, we have to say that it comes off swell here, as its polished plastic casing recreates the iconic looks of the One M8's look and feel. Indeed, the transition to plastic makes the phone significantly lighter – a common expected outcome. At the end of the day, the humbler design of the Desire 610 is something we appreciate, especially when it's sporting a solid construction.
Display
Visually, the phone's design earns HTC some high marks for recreating the distinct styling of its flagship, but there's a compromise somewhere – and in this case, it's with the display. Outfitted with a smaller 4.7-inch 540 x 960 (qHD) display, there's no arguing that it's of lower quality. Not solely for its detail, but also for its washed out tones and weak viewing angles. However, when it's viewed directly from a 90-degree angle, we're able to make out everything without fault – though, at a slight angle, we begin to see the elements of its inferiority.
Interface
Not surprisingly, the HTC Desire 610 follows in the same footsteps as other recent HTC smartphones – so it's running the latest Sense 6.0 UI on top of Android 4.4 KitKat. Naturally, the visuals are all too familiar to the eye, but unlike the HTC One M8, it doesn't feature any of those Motion Launch gestures we've come to rely on when the phone is locked. Still, we can't complain seeing that it still continues to be one of the more alluring and practical customized Android experiences.
Processor and Memory
Armed with a quad-core 1.2GHz Qualcomm Snapdragon 400 processor coupled with 1GB of RAM, it's able to pull off basic tasks with no fluff at all. Despite that, we can only imagine that things might sputter with more processor intensive things – like gaming or heavy multi-tasking.
With only 8GB of internal memory, it's comforting to know that there's a handy microSD card slot placed on one of its sides to supplement its capacity.
Camera
Some people will adore the change, others might scratch their heads wondering why, but instead of packing along a Duo Camera of some kind, the HTC Desire 610 bears a single 8-megapixel camera with LED flash. One of the biggest complaints about HTC's Ultrapixel camera is its inability to deliver details, but who knows how much better things will get with this 8-megapixel camera – until we check out samples for ourselves, of course.
Expectations
The biggest thing going for the HTC Desire 610 is its hard-to-beat no-contract price of $200 – it's just cheap for a plastic constructed version of the HTC One M8. How can we not be excited by that alone? Well, until we put it through its paces, it's questionable how much value it has to offer in the end. Regardless of that, it's one of those phones that's aiming to be a fantastic backup phone, or possibly a decent daily driver for those who don't really need all of the bells and whistles.