HTC 10 survives scratch, fire, and bend torture tests, proves the strength of its guts
23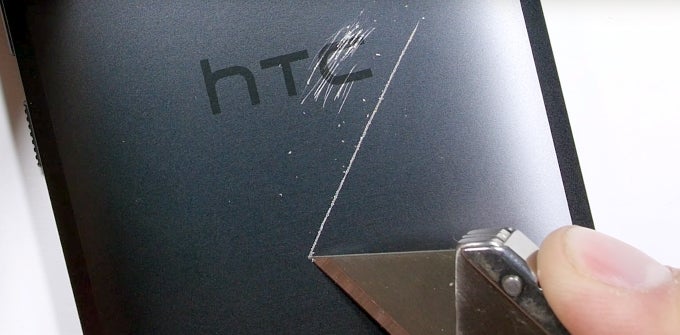 Some lust after the latest, nicest smartphones. Other want to see them scratched, shredded, burned, twisted, and mangled beyond good measure... in the name of science! YouTuber Jerry Rig Everything is of the second kind. He's made a steady reputation for brutalizing smartphones to showcase their resistance to wear and tear, ranging from mild to maniacal. Oh, who are we kidding, he does it for the fun of it!
Anyway, Jerry has gotten his Herculean mitts on the brand new HTC 10, and predictably, the results aren't pretty to look at, but informative nevertheless. The screen scratch test estimated the Gorilla Glass covering at level 7 hardness, lasting through mild damage likely to occur from keys and everyday handling, but unable to resist a deep scratch. Still, that's on par with the majority of high-end smartphones today, and the glass handles flame very well, too – all the display pixels that went black after being subjected to fire recovered in a few seconds.
The HTC 10's metal design presents a notable durability improvement over its predecessor's soft aluminum.
Also of note is that the HTC 10's front camera is better protected, as HTC used glass rather than the plastic found on last year's M9 handset. Fully made of metal without any paint or plastic additives, the HTC 10's holds its own against scratch marks, with marks from keys appearing faintly visible. Additionally, Jerry found out that the fingerprint sensor, while prone to scratching, remains functional and responsive – for some time, at least.
Moreover, the HTC 10's strong metal frame makes it highly resistant to bending. Unlike its predecessor, the handset withstood the bend test without breaking. All in all, HTC made a truly solid phone that, like we stated in our PhoneArena review, feels more like a finely polished tool rather than a delicate pocket computer.
The suspense-filled footage is available below. Don't watch it if you can't stand the sight of expensive gadgets being abused!
source:
JRE (YouTube)