HQ Trivia and Words downloads drop 92% as it plans to charge a monthly subscription fee
1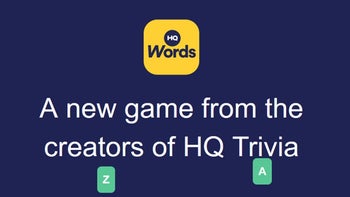 Surely you remember when
HQ Trivia was the hottest thing going
. Launched late in 2017, those installing the app on their
iOS
or
Android
device could partake in a twice daily live trivia contest (once a day on the weekends) trying to win their share of a real cash price. But lately, things have not been going so well at HQ Trivia,
according to Tech Crunch
. The downward spiral started last December
following the death of HQ co-founder Colin Kroll
. Kroll's death allowed co-founder Rus Yusupov to take over as CEO and he allegedly just sat around and allowed HQ's popularity to decline. Yusupov was the subject of a failed coup attempt earlier this year, and that also dragged down morale. The departure of original host Scott Rogowsky in April didn't help things.
While 20% of the company's staff have been let go, the number of times the HQ Trivia and Words app has been downloaded over the first six months of this year is down a shocking 92% on an annual basis.
Sensor Tower shows
that from January to June, HQ Trivia and Words has been installed 827,000 times compared to 10.2 million installs during the same time frame last year. That is a stunning decline. Meanwhile, the company is going to offer its regular Wheel of Fortune style HQ Words game on Tuesday and Thursday and will charge a monthly $9.99 fee to those who would like to play this game every day.
A tweet sent from the HQ Words Twitter account
last month noted that those who pony up the monthly fee will get to play for bigger prizes every day with more ways to win.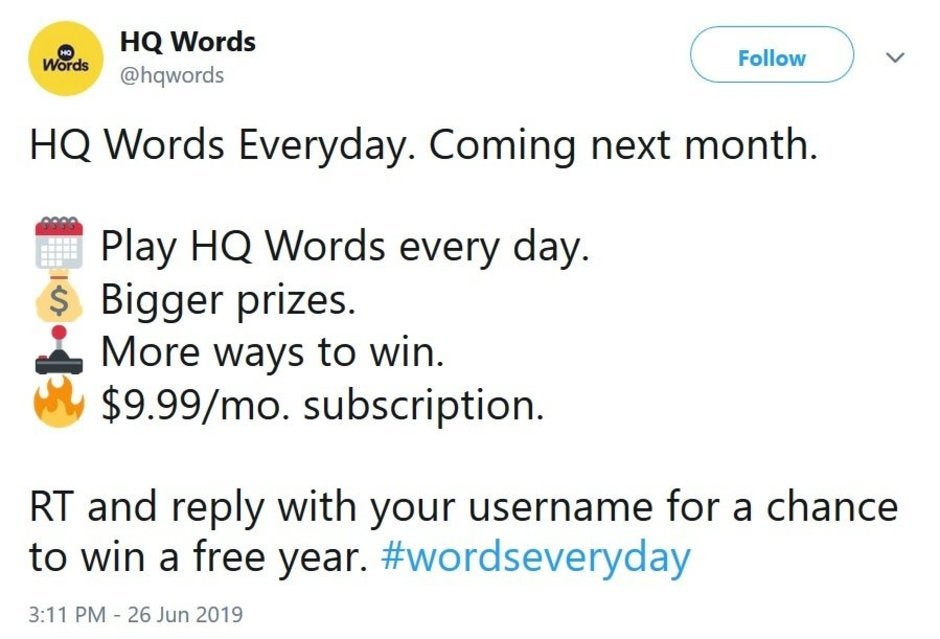 HQ plans to charge $9.99 a month for a subscription to its HQ Words game
If things continue at this pace, one day HQ Trivia and Words will be only remembered as the answer to a trivia question.