HP returning to smartphones with a unique experience?
14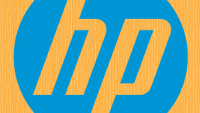 In a published report on Monday, HP Senior Director Yam Su Yin said that the company is planning on
returning to the smartphone industry
, although a timetable was not mentioned. When it comes to smartphones, the executive said that, "
HP has to be in the game
." HP has the name and the reputation to compete with smartphone giants like Apple and Samsung. What it doesn't have is a clear focus and an unblemished reputation.
On April 28th 2010,
HP put Palm out of its misery by purchasing the company for $1.2 billion
. The purchase gave the Palo Alto based firm the webOS operating system and the
Palm Pre
and
Palm Pixi
handsets. The Palm Pre never lived up to the hype that started
when the phone and the OS were both introduced at CES 2009
and Palm never recovered.
"Being late you have to create a different set of proposition. There are still things that can be done. Its not late. When HP has a smartphone, it will give a differentiated experience."
-Yam Su Yin, Senior Director Consumer PC and Media Tablets, HP
HP did manage a limited European launch of the HP Pre 3, but a
U.S.launch of the device was canceled
and unsold units ended up on eBay. That was back in 2011. Two years later, smartphone sales continue to grow
and will surpass featurephone sales this year
for the first time. But considering that
Apple and Samsung together control 100% of the profits
in the industry, how will HP compete from what is essentially a standing start? Yam Su Yin says that the key will be to come up with something unique. As far as which platform HP will embrace, ironically it will be Android. It's an ironic choice because it was the Android 2.0 powered
Motorola DROID
that surprisingly became the first real challenger to the Apple iPhone instead of the webOS powered Palm Pre, which everyone had expected heading into the summer of 2009.
source:
IndianExpress
via
Engadget