HP on Microsoft Surface: it's no competition, "slow and a little kludgey"
16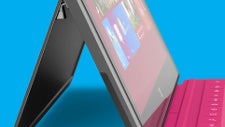 The Surface tablet is off to a
"modest" start
, but that does not stop Microsoft chief executive
Steve Ballmer from trash talking
about Android being
"wild and uncontrolled,"
and for Apple and iOs devices being
"high priced"
and
"highly controlled."
It seems, though, Microsoft should first look in its back yard where its manufacturers are getting bolder by the day before criticizing others. Now, HP, until recently - the biggest Microsoft PC manufacturer, that had a few words about Microsoft's foray into devices.
"I'd hardly call Surface competition,"
HP PC business chief Todd Bradley said in an interview with IDG Enterprise.
And there were a couple of reasons for that.
"One, very limited distribution. It tends to be slow and a little kludgey as you use it .... It's expensive. Holistically, the press has made a bigger deal out of Surface than what the world has chosen to believe."
Bradley is one of the people who actually got more power once HP's former CEO Leo Apotheker stepped down and Meg Whitman took over.
Earlier, Acer has criticized Microsoft's move to manufacture its own hardware, and other partners were also not happy with Redmond's decision.
source:
Citeworld