HP launches beta release of Open webOS
22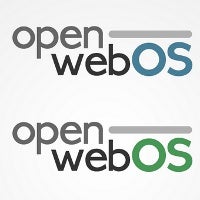 HP faced a bumpy road on their short trip with webOS, and they faced
significant headwinds
even after announcing their plan to open source the mobile OS, including the spinning off of the project
into its own subsidiary
. So it seems like some sort of recognition is in order now that they're reached their first significant milestone: Today HP is announcing the beta release of Open webOS.
Announced at the Open webOS Blog (appropriately enough), the beta release comprises 54 separate webOS components, which translates to more than 450,000 lines of code. All of it is being released under an Apache 2.0 license, which would presumably prevent future companies from trying to "pull an Oracle" if webOS should find future success. Also of note is that two separate build environments are being released with the beta, a desktop build environment, and an OpenEmbedded build environment that is intended to make it easier to port webOS "to new and exciting devices."
You won't have to wait long to for an update, as another major release is slated for September (so sometime soon we have to assume), which will include a statement on the future plans for Open webOS. At that point perhaps we'll get a better idea of where Open webOS is headed, and what the newly formed company
Gram
plans to make out of it.
Is anyone else getting bitten by the curiosity fly as to where all of this is headed?
source:
Open webOS Blog
via
TechCrunch