Essential part of HP's webOS Enyo team goes to Google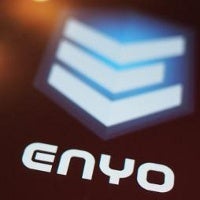 What would happen if you merge the best of webOS with Google's Android? Our guess - something great, and we've already seen the first results of that collaboration in the work of Matias Duarte, the lead webOS designer who jumped to the Android team.
Now, the migration of core HP webOS staff to Google continues. This time, it's the
essence of the webOS open-source Enyo team
- the lead of the project Matt McNulty along with some others will leave HP for Google.
We don't know whether the new staff will join Google's Android team, but that certainly sounds like the most likely option. There's also the possibility of the ex-Enyo team joining Google's Chrome effort as they have plenty of experience with web applications and could integrate their know-how in the browser.
HP's Enyo is the open sourced version of webOS planned for release later in 2012. It's still
coming as planned
, with Open webOS version 1.0 still expected this September, and despite the departure of talent, according to HP.
"We're pleased with the traction Enyo has gained to date and plan to continue its development along with the open source community. The Open webOS project is on schedule and we remain committed to the roadmap announced in January,"
HP said.