HP fervently denies it is making a Windows Phone
6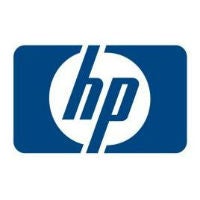 A few days ago, we heard a rumor that HP could be getting back into the
smartphone game
, and that the company might be looking to Microsoft's platform to do so. However, the word directly from HP's public relations firm looks to make it quite clear that is not the case. The rumor may not be true, but it is certainly interesting how forceful HP is with its denial.
Most often when there is a false rumor circulating, the company of note will simply ignore it, because it will go away when there is no more supporting evidence supplied. Saying nothing often works the best because once you actually do say something, the words used will be parsed for more meaning than you may have intended. For example, we often assume the phrase "We don't comment on rumors" is something of an admission that the rumors have some truth to them.
In this case, HP reps said, "This story is fabrication and is not related to anything HP has in the works. Someone is making stuff up." There is definitely no mistaking the meaning there. That is a firm denial that HP is making a Windows Phone handset. Of course, we have seen an FCC filing for what looks to be a Windows tablet from HP, and an HP exec said earlier this year that "HP has to be in the [smartphone] game." So, don't be surprised if the HP smartphone rumors come back in some form, perhaps with Android rather than Windows Phone.