HP appoints new Chief Strategy Officer, to oversee webOS open source initiative
4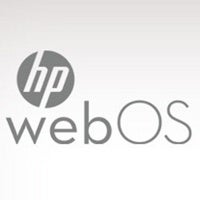 Palm and HP's webOS seemed to be one of the big victims of the mobile platform wars in 2011, which finally shaped the industry to the current duopoly and possibly future three-platform race. In December 2011, HP finally clarified that it's
open-sourcing webOS
, and now with executive vice president of HP software Bill Veghte growing to be HP's Chief Strategy Officer, the platform has gotten oversight from a high ranking HP executive.
Veghte's responsibilities include keeping HP
"on the cutting edge of innovation,"
but also overseeing the path of webOS into open source space. The move to open source webOS however is seen as a bit too late, even though that the platform implements some great UI decisions.
"Every 10 to 15 years, fundamental shifts occur in the IT industry that redefine how technology is delivered,"
HP CEO Meg Whitman said.
"From mainframes to client/server to the internet, companies that identified the opportunity first and developed the right strategy came out on top. As we move forward, HP intends to stay on top, and I believe Bill has the knowledge and vision to keep us there."
HP quit its hardware foray with webOS swiftly after the release of the HP TouchPad and killed its Pre 3 and Veer devices under Leo Apotheker.