HP TouchPad Android port almost complete: both cores usable, graphic acceleration enabled
7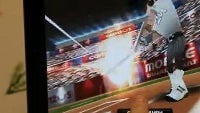 The
HP TouchPad
firesales made the tablet almost instantly one of the most popular slates out there and prompted two groups of hackers to start working on porting Android on the webOS-running device. Both the Cyanogenmod team and TouchDroid started working on the project, but the latter appears to have copied code from the Cyanogenmod group and now we're left to only Cyanogenmod group working on the Android port.
Does that mean the process is going slower? Not at all - actually the team is
almost ready with porting Android Gingerbread
on the HP TouchPad as now both cores are usable, graphic acceleration is enabled allowing you to play demanding games and the Beats Audio speakers rock out at their best. Previously, we reported about the TouchPad getting multitouch support and dual-booting into Android and webOS.
So
what's left on the list
? It seems that Bluetooth support is still a no-go, just as is accurate battery reporting. As you might have heard, folks from Cyanogenmod only release a ROM to flash as soon as all issues have been fixed, so it's still going to be a little while. But judging from the nearly fully functional TouchPad now, it won't be too long. Check out the video below to see just how smooth games run on HP's tablet and equip yourselves with patience.