HD voice coming to Viber for Windows Phone, but only on Nokia Lumia phones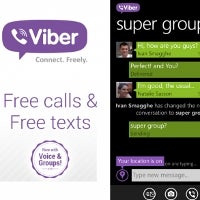 Wideband, or the so-called high-definition voice is a good thing, as it allows for superior clarity and best audio experience in VoIP applications. It doubles both the sound spectrum width, and the sampling rate, so voices come out exceptionally loud and clear, with a fraction of the bandwidth needed by the traditional solution.
The HD-quality voice transmission will be available exclusively for the Nokia Lumia Windows Phones Viber app, developed in association with Nokia, so the Finns are scoring another WP exclusive to make their handsets more attractive amongst the competition from Samsung and HTC.