Gun Glory: Anarchy is a chaotic third-person action shooter with over 30 guns and live PVP multiplayer matches
5

If a fun, intense third-person shooter is what you need in your life, try Gun Glory: Anarchy. The name rings quite appropriate, for there's plenty of guts, guns, glory, and anarchy to be enjoyed on this chaotic bullet ride. Here's the gist of the plot – you are a trained mercenary dispatched on secret missions across the globe. The ultimate goal is discovering the truth of radiation diffusion and destroying the terrorist organization who wants to dominate the world.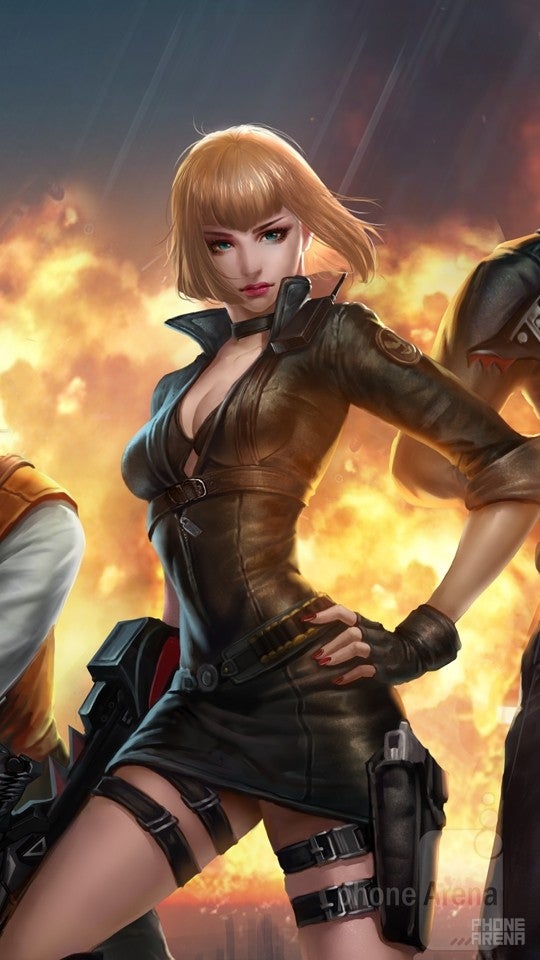 Who needs guns when you have looks that kill, though...
As a warrior of the highest rank, you will be arming yourself with sniper and assault rifles whilst evolving your skills and calling UAV and spray dragon vehicles into combat. You will use every tool you can in your efforts to complete the missions and face-off against players from around the world.
The shooting action is presented with impressive 3D graphics and the gameplay is simplified for touch controls in ways such as the auto-move system that lets players concentrate on firing guns, instead of awkwardly navigating the multi-storied levels. Gun Glory includes over 30 weapons that upgrade with ultimate skills, adding a strategic element – you'll have to choose the right combination of weapons and perks before you take on your foes.
When you're in the mood for multiplayer action, the game will invite you to the "crazy arena", where mercs complete with friends or other players in live, ranked PVP matches. A balance system is implemented for the Arena mode, so that all players in the same range get their skills and weapons matched.
Gun Glory: Anarchy is free to play, but it requires a fairly recent Android or iOS device to get the most of it.
Download the game for Android or iOS
Recommended Stories