Guide for the filthy rich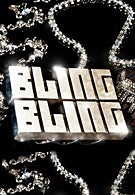 Introduction:
In the last few years, the mobile phones, including their accessories, have become an inseparable part of our everyday life. The high-tech fashion has conquered the World, and you can actually guess the social status of a person, by checking out his/her phone. Many companies did smell the market potential and boutique devices started appearing. The stars are usually the first audience such products are targeted at (after all, they belong to the limited group of people, who can pay the extremely high prices of such devices). They are not only able to afford the expensive toys, but are like walking neon signs, with all the rest of us following their every move.
This article aims to show you the world of the ultra-expensive and rare mobile phones and of the more affordable ones, which are modified using precious metals or gems. What characterizes both, is the individual approach used when crafting each unit and the radiating taste of luxury, as opposed to the high-tech specifications. The pricing of these phones is different and can be from the amount of an average monthly salary, rising to the value of the last model by Aston Martin and reaching to the sum needed to buy a cozy penthouse.