GroupClip lets you collaborate with friends on putting together multi-camera videos quickly and easily
1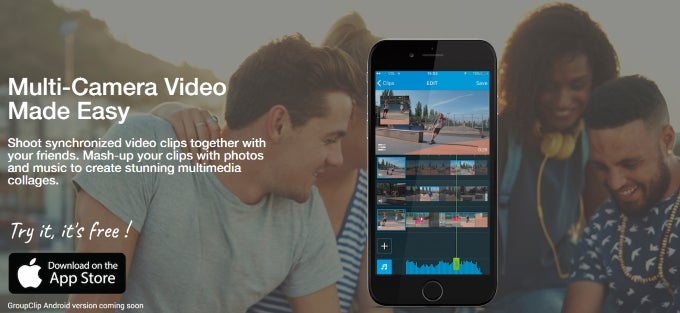 Developer

: GroupClip

Download

: iOS

Category

: Entertainment

Price

: Free
Ever wanted creating multi-camera video stories to be easier? You're not the only one thinking of this! With GroupClip, making multi-camera video no longer takes time, expenses, and complicated video editind. The app makes it easy to create compelling multi-angle video stories and turn them into multi-frame video and image mash-up clips.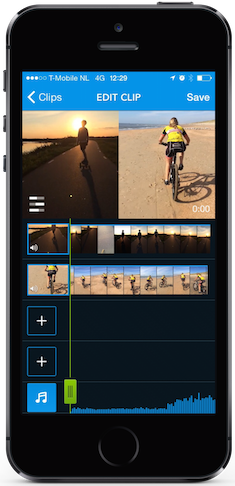 GroupClip in action.
Here's how it works. You login via Facebook and invite up to four of your pals to start recording simultaneously. The footage from all phones gets automatically synchronized in the cloud, and then you can edit it right in the app with its straightforward interface. This way, all involved can make their own version of the same moment. Everyone can add additional photos, music and video clips and then assemble them with the bundled multi-frame templates. The result can be shared easily on social media, no matter if its an elaborate video or a quick image mash-up.
While the videos produced with GroupClip's help won't be exactly master-grade, you can rest assured that pulling the same thing off without a computer, or a number of separate applications to handle synchronization, editing, and sharing would be major trouble compared to the quick drag-and-drop experience the app offers. Even the videos are automatically optimized before uploading, so you can get busy shooting more exciting footage, instead of waiting around for a never-ending upload.
GroupClip is free and currently up on iOS. An Android version is in the works as we speak.
ALSO READ