Great task managers for Android
30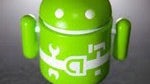 So you have this fancy new Android smartphone that you just can't get enough of. You're texting and tweeting and browsing and downloading and pretty much anything else that's imaginable. While you are using your smartphone nonstop, you might have noticed that your battery drains rather quickly. In fact, you could probably go as far as saying that the battery life sucks big time. This is because every little thing you do, every application that you open on your Android smartphone continues to run in the background even when you aren't using it. If you want to know what applications are the best when it comes to helping improve your Android's battery life, read on.
The best and easily the most popular task killer is appropriately named
Advanced Task Killer
. Aside from being very easy to use, it is very effective. What this app does is list everything that is running on your phone's background. Everything listed has a green check mark next to it which means that app will be closed when you press the "kill selected apps" button. If you want something to continue running in the background, such as a streaming music app like Pandora, just uncheck it. Moreover, there is a setting that will kill applications automatically. It's simple, effective and won't cost you a dime.
Another popular app that can greatly improve your battery life is called
Juice Defender
. Fortunately, this is another free app although there is an optional Ultimate Juice add-on that will run you a few bucks. For now, let's just focus on the basic app. Truth be told, this app isn't very basic at all. There are a few different task manager levels to choose from such as aggressive and extreme. Juice Defender does such things as turning off data when you are not using it. Trust us when we say that goes a long way in improving your battery life. The app will actually show you in the notification panel how much of an improvement you can expect to see. This is a highly recommended app.
Advanced Task Manager
is another great app worth considering. Don't let the name or the logo fool you, this application is from a different developer than Advanced Task Killer. The main purpose of this app is to save battery life, speed up your phone, free up memory and of course kill tasks. It has been downloaded a few hundred thousand times for the cost of nothing. Some other nice features include the killing off apps when the screen shuts off, one-click kill widget, quick uninstaller and even support for Android 2.3 (for when anyone not using the Samsung Nexus S gets it). Give it a try, you won't be disappointed.
The name advanced gets used a lot for these types of applications, and that holds true for another solid battery saver called
Advanced Battery Improve
. This application takes features that make others so successful and blends them into one package. When you first open the app, you will notice a list of everything that is running in the background, similar to Advanced Task Killer. It will also turn off things such as data when the phone isn't being used. The developers boast that the app will improve battery life as much as 30%-50%, so give it a try. It is also free.
There are plenty of other applications to consider. You might also want to try out
Android Booster
and
Super Task Killer 2011
, all of which are free. Some paid apps worthy of some serious consideration are System Panel App/Task Manager and the Pro versions of Advanced Task Killer and Advanced Task Manager. However, the four that we detailed above should suit your phone nicely and get the job done. So take that new fancy Android phone of yours and text, tweet, browse and download a way because now you know what applications to download to make your battery life suck a lot less. Tell us what you think of these applications in the comments below!