Great Android smartphones for gaming
37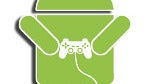 With an assortment of different brands, models, and operating systems on the market, choosing the perfect smartphone can truly be a challenge. While some devices excel in the camera department, and others boast impressive office tools, very few shine in the arena of gaming. Beautiful graphics, fast processing speeds, and broad game selections are key requirements for any individual interested in turning their mobile phone into a portable game station.
You may have heard that Android phones are not ideal as gaming platforms compared to iOS devices, but the discussion isn't so black and white. While iPhones are sometimes privy to exclusive releases and early access, Android boasts a growing collection of apps, many of which are free. Not to mention, Android games aficionados can access "homebrew games" that aren't offered through the official store without jailbreaking your phone. Emulators allow videogame enthusiasts to play ported versions of classic titles on their smartphones with ease. Everything from Atari 2600, NES and N64 just to name a few, are feasible gaming options on most Android devices.
Take a look below at a collection of Android phones that are ideal for serious gaming.
---
Taylor Stein
writes for Big Fish Games and is an Android games aficionado, sushi lover, and overall nerd. After founding a gaming-related site of her own, GamerGirlTay.com, she went on to intern at G4TV, and is now a freelance videogame writer whose work can be found on Destructoid, G4, 1UP, Bitmob and more.